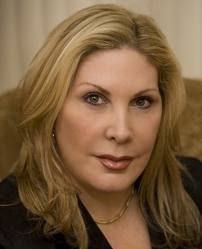 I like natural quality. It's much better to go in baby steps.
New York, NY (PRWEB) August 21, 2013
Fashion Trends Show (FTS), a recently launched podcast available on iTunes, announced that its latest episode features Wendy Lewis, beauty trends expert renowned as The Knife Coach® and founder of trendy cosmetics site Beauty in the Bag. Revealing modern guidelines on aging, plastic surgery and seasonal makeup trends, this beauty trends expert dishes how to find a flawless finish.
As a key beauty connoisseur in the industry, Lewis has been featured in The New York Times, W and Elle magazines, the Today Show, CNN, CNBC and more.
Founded in 1997, Lewis, president of Wendy Lewis & Co. Ltd., Global Aesthetics Consultancy, has been recognized as an international insider of aging, skincare, beauty and cosmetic surgery. Also the author of 11 books on all things beauty, Lewis is devoted to disclosing the latest beauty trends.
Along with her beauty team, Lewis scours the counters, clinics and isles to uncover upcoming commodities and crazes. In this FTS episode, Lewis calls Beauty in the Bag a 'happy accident.' Established five years ago as a hobby with her daughter, the daring beauty site has blossomed into the go-to spot for beauty trends, skincare and cosmetic news, reviews and advice. The team also hosts weekly Twitter chats and beauty group profiles.
During the FTS interview, Lewis blurbs the biggest beauty trend faux pas, and shares smart makeup decisions that will leave the face looking beautiful, naturally. Lewis lists hair, skincare and makeup do's and don'ts, and tells how to find that seamless look. "I think it's less about wearing too much [makeup]," Lewis explains the podcast. "Most women wear too little or the wrong makeup… A little color and camouflage does wonders for all of us."
This beauty trends professional makes consultations exceedingly accessible and flexible, offering in-person one-on-one or group meetings in Palm Beach, London and New York, as well as via Skype and phone. She said her biggest tip is to do everything in moderation. "Or else you'll look very sorted," she said. "I like natural quality. It's much better to go in baby steps."
In this lively interview, Lewis shares how to determine if cosmetic surgery is the right choice, how to get in touch with the top professionals in the industry, and how to find that inner confidence and glow women crave.
The Fashion Trends Show is available for free subscription on iTunes and through the Show's website, at http://www.FashionTrendsShow.com, where more information about Wendy Lewis can also be found. See the latest fashion trends at http://www.BeautyInTheBag.com.
Fashion professionals who wish to be featured on FTS are encouraged to contact host Natalia Pinheiro directly, at Natalia(at)FashionTrendsShow(dot)com.
About Fashion Trends Show
The Fashion Trends Show podcast is a virtual lounge where emerging and established fashion designers, professionals and fashionistas gather to chat about the "f word" - fashion! Host Natalia Pinheiro, a 'hopeless fashionista', created the Show as a way to share her own perspective of current trends, and receive insight from others heavily involved in (or in love with) the industry.