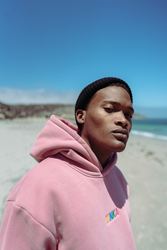 We have a theory, here, at We're Not Kids Anymore, that adults couldn't possibly exist, simply, because, where do all the kids go?
LOS ANGELES (PRWEB) November 24, 2021
Media lifestyle brand WE'RE NOT KIDS ANYMORE (WNKA) founded by Actor Kofi Siriboe and Entrepreneur Julian Lane, launches their Genesis Collection, a premium line and initial phase to its merchandise store on Black Friday, November 26th, 2021.
Since launching the company in March 2021, WE'RE NOT KIDS ANYMORE has been building a community for people who are Definitely Not Adults™, powered by an interactive Timeline, a portal to the past and a preface to the future—it's an interactive web experience featuring a curated selection of 2500+ events from the past two decades (2000–2020) of shared cultural experiences.
WNKA is re-connecting its audience with the memories that have molded a generation's identity. "It's a safe space to educate ourselves, re-educate ourselves, and reconnect the pieces of ourselves that were a bit more naïve and genuine," Siriboe told Forbes in March.
This expansion into merchandise marks a milestone for the Black-owned brand as The Genesis Collection introduces two vibrant Mauve and Green WNKA staples, designed to reflect the contrast of our youth—as well as the classic black "Forbes" hoodie, as a nod to their feature earlier this year. The new collection will be available to the public at 12pm EST on Black Friday.
See you soon, Kids!
Time Travel?