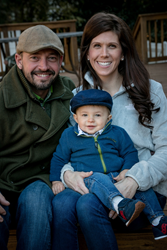 Charlotte, NC (PRWEB) August 17, 2017
We Renovate Realty is a new company offering homeowners the unique opportunity to allow a professional real estate company to invest in their home. We Renovate Realty will cover all expenses, meaning no out-of-pocket cost, time, or labor for the owner. We Renovate Realty offers several different options to best meet the needs of its clients, from cash offers to renovate to sell at the highest market price, or renovate and re-finance.
"We are so confident that what we do to your home will improve the value that we are willing to write the check," said Travis Mercer, co-founder of We Renovate Realty.
We Renovate Realty is a one-of-a-kind pairing of multiple real estate businesses, from design, renovation, investment, and real estate companies. They are on the forefront of real estate investment and renovations.Sycamore Properties Inc. was founded by Tim Melton as an investment brokerage, while Mercer Investments was founded by Travis Mercer as a way for investors to join in the profits of his renovation business.
Charlotte has a large demand for renovated homes, condos and townhomes. As a result of the age of the city, this has caused a lack in the supply of homes with the modern open floor plan and design concepts.
"We Renovate Realty is of the mindset to renovate homes and get them ready for the next owners instead of tearing them down," concluded Mercer. "This is just one of the green objectives of the company. We would like our kids to have some resources left when they get older."
About We Renovate Realty LLC
We Renovate Realty is comprised of a team of professional house-flippers. The mission of We Renovate Realty is to use their expertise from more than 10,000 transactions and combined 47 years of experience to allow homeowners to unlock the true value in their home. For more information, call (704) 905-7159, visit http://www.werenovaterealty.com, or find them in your app store.
About the NALA™
The NALA offers small and medium-sized businesses effective ways to reach customers through new media. As a single-agency source, the NALA helps businesses flourish in their local community. The NALA's mission is to promote a business' relevant and newsworthy events and achievements, both online and through traditional media. The information and content in this article are not in conjunction with the views of the NALA. For media inquiries, please call 805.650.6121, ext. 361.