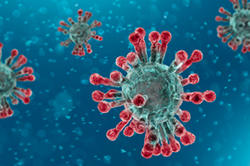 ROCKVILLE, Md. (PRWEB) May 19, 2020
COVID-19 has impacted all sectors of society. Westat will be supporting clients in a variety of areas, from public health and epidemiologic research, to social and economic impact studies to lead to strategies for solutions. Below are a few of our latest contracts.
RESPONSE; National Institute of Allergy and Infectious Diseases, National Heart, Lung, and Blood Institute. Westat will use its research data collection platform established by the Recipient Epidemiology and Donor Evaluation Study IV–Pediatric (REDS-IV-P) Data Coordinating Center to support new research on the epidemiology, surveillance, and preparedness of the SARS-CoV-2 epidemic. The project, known as RESPONSE, will advance our understanding of the natural history and pathogenesis of this new virus.
Virtual Network of Health Systems Data; Centers for Disease Control and Prevention (CDC). To study SARS-COV-2, the CDC will leverage the a network of integrated care and health systems to rapidly capture information on populations at high risk for serious outcomes related to the resulting COVID-19 illness. Westat is the data coordinating center for CDC's virtual Network to Investigate Risk of Influenza-Associated Severe Outcomes and Influenza Vaccine Effectiveness Using Integrated Medical and Public Health Records project, known as VISION.
Active Viral Infection and Antibody Testing; Partnering with University of Louisville. Westat is working with researchers at the University of Louisville to carry out COVID-19 active viral infection and antibody testing on a stratified random sample of adult residents of Jefferson County, Kentucky. The research will help establish the prevalence of infection in the community to support re-opening efforts.
Social and Economic Impact Study; Westat-Stanford University School of Medicine. Westat is collaborating with the Stanford University School of Medicine to develop and field a nationally representative survey on the social and economic impact of COVID-19. Survey results will help policymakers make accurate, real-time decisions that can help families and the economy.
Business Impact Study; Montgomery County Economic Development Corporation. Westat will conduct a 3-year study of Montgomery County, Maryland, business owners to assess the impact of COVID-19 on their sales and operations, and identify resources they need for rapid recovery once the economy reopens. Results will identify organizational operational adaptations being used by business owners to address the long-term business implications of COVID-19 and the necessary steps for a successful economic recovery
About Westat (http://www.westat.com)
Westat provides innovative professional services support to clients in addressing challenges to improve outcomes in health, education, social policy, and transportation. We are dedicated to improving lives through research.