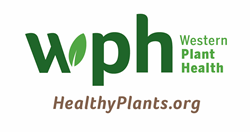 A trusted source of news and information about how farmers grow our food the best way possible.
SACRAMENTO, Calif. (PRWEB) October 13, 2020
Western Plant Health (WPH) today unveiled the organization's new website, designed to provide consumers a better understanding of how farmers are responsibly using fertilizers and pest control in innovative ways that protect food, rural communities and such natural resources as air and water.
"Our updated site showcases how our industry supports farmers, who quite frankly don't get enough credit for being the original environmentalists," said Renee Pinel, President & CEO of WPH. "On a daily basis, farmers in California and throughout the West are in direct contact with the land, air and water. No one appreciates or cares for the environment more than farmers, who rely on a healthy planet to grow our food."
WPH is a trade association representing companies that supply farmers with fertilizers and necessary pesticides that help grow healthy crops.
"It is our mission to promote environmentally safe and scientifically sound use of our member's products," she said. "We also are devoted to protecting workers and farm communities through the responsible and heavily regulated use of our products."
Prior to this new website, WPH focused almost exclusively on internal member support.
"As society has become more urban and environmentally conscious, it's become especially important for our industry to better communicate with the public," Pinel said. "By visiting http://www.healthyplants.org, consumers can find a trusted source of news and information about how farmers grow our food the best way possible."
###
About Western Plant Health: Western Plant Health (WPH) is a Sacramento-based trade association whose member companies promote the environmentally responsible and scientifically sound use of their products. WPH members provide a wide range of fertilizer inputs and necessary pesticides to safely grow nutritious foods and high-quality fibers, as well as home use horticultural products.