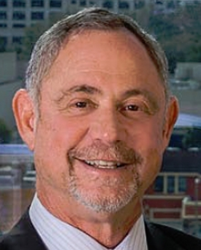 I'm honored to be appointed to help lead an important committee that deals with ethics specific to this field.
Orlando, FL (PRWEB) August 29, 2017
Attorney Richard D. West, for the second consecutive year, was appointed by the Florida Bar Association to co-chair its Ad Hoc Bounds of Advocacy Committee. As co-chair, West will help lead the committee in updating the original Florida Bounds of Advocacy, which he helped draft ten years ago. "I'm honored to be appointed to help lead an important committee that deals with ethics specific to this field," said West.
West, recognized on a regular basis for his expertise in helping couples through the difficulties of divorce and other family law matters, will also be lecturing on this topic to family lawyers attending the Marital and Family Law Review Course, which will be held in Orlando in January of 2018.
"Family law attorneys work with couples going through the most challenging times of their lives," noted West. "When a couple is involved in a divorce, it affects not just them but their children. Family lawyers need to hold themselves to a higher ethical standard than the minimum standards required by the Rules of Professional Responsibility. The bounds of advocacy are non-binding aspirational standards for family lawyers."
West is board certified in Marital and Family Law by the Florida Bar and the National Board of Trial Advocacy. West and his team handle only marital and family law matters, including divorce, paternity, modifications of alimony, support enforcement, custody and pre- and postnuptial agreements. West has a long history in representing numerous professional athletes and other public figures with the utmost regard for protecting his clients from media exposure and overly invasive discovery practices.
About Richard D. West, West Family Law Group
Although his practice is primarily in Central Florida, which encompasses Orange, Osceola, Seminole, Brevard, Volusia and Lake Counties, Richard D. West handles cases nationwide. Richard is a past president and current Fellow of the prestigious Florida Chapter of the American Academy of Matrimonial Lawyers, Fellow of the International Academy of Family Lawyers, and past Chairman of the Florida Bar Family Law Section. He is AV rated by Martindale Hubbell. He is also a member of the Central Florida Family Inn of Court and the Collaborative Family Law Group of Central Florida. For more information, please call (407) 425-8878, or visit http://www.westfamilylawgroup.com.
About the NALA™
The NALA offers small and medium-sized businesses effective ways to reach customers through new media. As a single-agency source, the NALA helps businesses flourish in their local community. The NALA's mission is to promote a business' relevant and newsworthy events and achievements, both online and through traditional media. The information and content in this article are not in conjunction with the views of the NALA. For media inquiries, please call 805.650.6121, ext. 361.