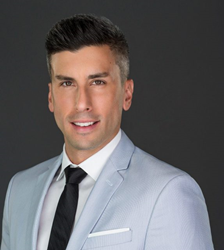 Founded by Weston Finn, Esq., The Moto Lawyer, PLLC is a firm of accident attorneys that represent motorcyclists and automotive enthusiasts, alike.
FORT LAUDERDALE, Fla. (PRWEB) January 14, 2021
Weston Finn, a leading attorney in Personal Injury in the South Florida area, has joined the exclusive Haute Lawyer Network by Haute Living.
The Haute Lawyer Network, well known for its exclusive and luxurious lifestyle publication Haute Living, is privileged to present Mr. Weston Finn as a member and expert in his field.
Haute Lawyer offers a prominent collective of leading attorneys. The invitation-only network features only two lawyers per market. This partnership allows Haute Lawyer to connect its affluent readers with industry-leading attorneys in their area.
ABOUT WESTON FINN:
Founded by Weston Finn, Esq., The Moto Lawyer, PLLC is a firm of accident attorneys that represent motorcyclists and automotive enthusiasts, alike. From personal injury to wrongful death to high-value insurance disputes, The Moto Lawyer prides itself on delivering results.
Weston was born and raised in Detroit, where gas, tires, and oil are a way of life. From a young age, Weston found himself spending a lot of time under the hood of cars and next to motorcycle lifts, working with his friends and family on their hot rods, muscle cars, and motorcycles. Then, when Weston turned 16, he obtained his motorcycle license. Through motorcycling Weston bonded with his father more than ever before. Together, they spent all of their free time traveling the country far and wide on their motorcycles. Then tragedy struck. In 2006, Weston's father was involved in a horrific motorcycle accident that changed both of their lives forever. As a result of the accident, Dr. Finn (Weston's dad) was forced into early retirement with life-altering injuries. For years Weston, was his father's caregiver, helping his dad get back on his feet. The heartache of this catastrophe paved the road for Weston. Years of grief, fighting with insurance companies, and advocating on his father's behalf, transitioned into a career path. Weston wanted to help others who were going through the same thing his family was experiencing. This gave birth to the idea of "The Moto Lawyer."
Weston was the recipient of the Dean's Scholarship for admittance to Nova Southeastern University Shepard Broad College of Law in Fort Lauderdale, Florida. Upon graduating from law school and being admitted to the Florida Bar, Weston began The Moto Lawyer, PLLC.
The Moto Lawyer doesn't back down from a fight. When insurance companies want to undervalue a claim or undermine our client's injuries, we step to the plate. With tenacity, we fight for every rightful dollar our clients deserve. We pride ourselves on taking cases that other firms deny. When pain is undermined or damages are undervalued, it is our job to make sure that either the insurance company or the jury understands the pain and/or value of the claim. We have fought for our family and now we fight for yours.
Visit Weston Finn's website: http://www.themotolawyer.com/
For more on Weston Finn, visit his Haute Lawyer profile: https://hauteliving.com/hautelawyer/member/weston-finn/