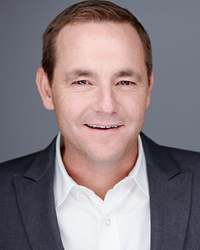 IRVINE, Calif. (PRWEB) October 07, 2020
Peter Watson, General Counsel for Westport Properties, Inc., will be speaking at CSSA's Peer Power Hour on Wednesday, October 14, 2020 from 10:00AM – 11:00AM. Watson will be leading the discussion on NO ON PROP 15, propositions, and other legislative issues. He will be joined by Jacqui Genow, founder and principle of J. Genow Marketing, who will be discussing marketing and its impact on business during the pandemic.
Watson joined Westport Properties, Inc. and US Storage Centers in 2015. He is currently the General Counsel, Secretary and Vice President of US Storage Centers, and oversees US Storage Center's legal transactional, corporate maintenance, risk mitigation, and litigation departments.
Watson graduated from the University of Southern California in 2004 and graduated from Whitter Law School in 2008, where he received his license to practice law in the State of California. He is currently serving on the Board of Directors of the California Self Storage Association (CSSA), the Chairman of CSSA's Legal and Legislative Committee, and is a member of NAIOP's General Counsel Forum.
To register for CSSA's Peer Power Hour, visit https://californiaselfstorage.org/event-3940921.