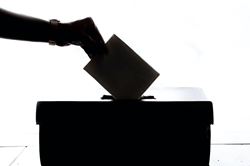 Most healthcare executives now agree that consumerism will have a significant influence on their longer-term success. That will be especially true if the President-elect implements policies that broaden coverage, improve transparency and promote competition. - Kevin Fleming, CEO, Loyale Healthcare
LAFAYETTE, Calif. (PRWEB) November 25, 2020
We have written extensively on the issues facing healthcare executives, leading up to and in the midst of the COVID-19 pandemic. By focusing on the financial implications associated with a more consumer-driven, digitally enabled healthcare marketplace, we have endeavored to help healthcare executives recognize, and begin to correct, one of the industry's most acute and persistent deficiencies – the patient's financial experience. The current administration has pursued the creation of a more consumer-friendly industry. And, although the new administration will initially be preoccupied with COVID-19, it will pursue consumer-centered healthcare even more vigorously.
Healthcare figured prominently in Joe Biden's campaign for the presidency from the outset. The pandemic has moved it to the forefront. Suddenly, earlier plans for expanded coverage, improved affordability and the expansion of Medicaid have taken a back seat as the new administration shifts its focus to COVID-19. The president-elect has named an elite panel of thirteen health experts to his Transition COVID-19 Advisory Board. Co-chaired by former Surgeon General Vivek Murthy, former Food & Drug Administrator David Kessler and Dr. Marcella Nunez-Smith, an associate professor of medicine and epidemiology at Yale.
Naturally, tackling the immediate threat to public health will occupy the incoming administration's healthcare related activities. But with the promise of a COVID-19 vaccine from at least three of the several companies developing them, it's now possible to envision the end of the health emergency. Looking beyond the execution of a comprehensive virus control and vaccine production/distribution strategy, we can begin to piece together the likely longer-term impacts of the administration's healthcare agenda. All in all, according to a recent report published by PwC Health Research Institute (HRI),"healthcare executives can expect an administration with an expansionary agenda, looking to patch gaps in coverage for Americans and scrutinize proposed healthcare mergers."
Although the PwC research report warns healthcare executives to plan for the possibility of the U.S. Supreme Court striking down the Affordable Care Act, that possibility seems unlikely now in light of the skepticism voiced by some conservative justices. If the ACA survives, the report suggests, healthcare organizations should "prepare for the possibility that millions more Americans could gain insurance under Biden."
Listing several of the more prominent initiatives on the President-elect's healthcare agenda, PwC rates the probability of success for each. Now that we know the new administration will have a smaller majority in the U.S. House of Representatives and faces the possibility of a continued minority position in the Senate (depending on the outcome of January runoffs for two senate seats in Georgia), political realities make it highly unlikely that some of the new administration's bolder initiatives, like a public option, will ever succeed.
Of the initiatives that remain, three stand out because of their relatively high probability of success and their potential impact on healthcare providers. These are:

Increase premium tax credits for families to afford more generous plans – high probability with positive outcomes for providers
Stop surprise medical billing – moderate probability with positive or negative impacts for providers
Limit market concentration across healthcare systems – moderate probability with largely negative impacts on providers
These and the other healthcare agenda items listed in their report signal what PwC's HRI calls the "New Health Economy, a healthcare system that revolves around consumers and is more digital, virtual, value-based, portable and open to new players from outside the industry and focused on wellness and prevention." Noting that the COVID-19 pandemic has accelerated some of these trends, researchers foresee disproportionate gains for the providers that have, "invested in capabilities for growth toward the New Health Economy."
As one might expect, healthcare providers have their own feelings about the new administration's healthcare agenda. In an article published by HealthcareDive titled, "5 issues hospitals want Biden to tackle in his first 100 days," the story's authors cite the responses of numerous hospital leaders when asked about the most important items they want the president-elect to address during the earliest days of the new administration. In several fundamental ways, the executives' hopes and the incoming government's objectives align. The executive list includes:
1. Pandemic response, continued relief – Support to assist providers in their response to the pandemic, including actions to cure supply chain issues and provide for additional financial funding.
2. Bolstering healthcare coverage – Greater access to coverage to encourage patients to seek care and reduce instances of non-reimbursement or bad debt (particularly important now, when millions of Americans have lost employer-provided coverage due to COVID-related job losses).
3. Increased access to Medicaid – Rolling back actions that have "restricted access to the safety net coverage or threatened the integrity of the program, which covers 75.5 million people and has seen enrollment skyrocket in the coronavirus recession."
4. (Relief from) reimbursement challenges – Reverse policies that have cut back on funding for facilities serving a large proportion of low-income or vulnerable patients." This includes "cuts to outpatient clinic visits and Part B drug payments to hospitals in the 340B drug pricing program."
5. (Support for) telehealth – A continuation of policies that removed barriers to virtual care delivered virtually over digital channels. To that end, systems are "going to push to make the telehealth waivers that were enacted as part of the public health crisis permanent."
Although it now seems certain that any follow up to the CARES Act's initial round of federal stimulus for healthcare will fall to the incoming administration, the handwriting is on the wall. The current administration has pursued rules mandating price transparency to create "a competitive environment, where providers can compete for patients on the basis of cost and quality, that they are incentivized to innovate, to drive value in the system." It seems certain that the incoming administration will pursue these goals even more vigorously.
Most healthcare executives now agree that consumerism will have a significant – if not defining – influence on their longer-term operating success. That will be especially true if the President-elect succeeds in implementing policies that broaden coverage, improve price transparency and promote provider competition. In an article we published in July titled, "COVID-19 and the Growing Demand for Healthcare Transparency," we pointed out that "Before the COVID-19 public health crisis brought about an operational and financial crisis for many of America's healthcare providers, a critical transformation was already underway for the industry."
We're confident that the incoming administration of President-elect Biden will bring critical attention to the challenges facing healthcare and America as we look to conquer the coronavirus and get back to normal. We're just as confident about the industry's accelerated entry into the New Health Economy and the new demands for more patient-centered experiences in every dimension of care – especially the financial dimension. At Loyale, we're committed to remaining at the forefront of healthcare's financial transformation.
Kevin Fleming is the CEO of Loyale Healthcare
About Loyale
Loyale Patient Financial Manager™ is a comprehensive patient financial engagement technology platform leveraging a suite of configurable solution components including predictive analytics, intelligent workflows, multiple patient financing vehicles, communications, payments, digital front doors and other key capabilities.
Loyale Healthcare is committed to a mission of turning patient responsibility into lasting loyalty for its healthcare provider customers. Based in Lafayette, California, Loyale and its leadership team bring 27 years of expertise delivering leading financial engagement solutions for complex business environments. Loyale currently serves approximately 12,000 healthcare providers across 48 states. Loyale is proud to have an enterprise-level strategic partnership with Parallon which includes the deployment of Loyale's industry leading technology at all HCA hospitals and Physician Groups.