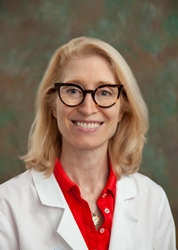 "You have to check in with different people and come prepared to have some downtime in between when you meet with the specialized members of staff that all play a crucial role."
ROANOKE, Va. (PRWEB) February 14, 2023
Triple board-certified in general surgery, pediatric surgery and wound care, and with over 20 years of experience across numerous health systems throughout the United States, leading pediatric surgeon and medical instructor Dr. Kathryn Bass is offering critical insights into the most common questions that parents ask when their child is scheduled to undergo a surgical procedure.
Currently serving as Section Chief of Pediatric Surgery at Carilion Clinic in Roanoke, Virginia, and overseeing the pediatric surgical care for more than 1000 patients annually, Dr. Kathryn Bass emphasizes that every patient and operation is unique, and parents should always work closely with their child's healthcare provider. Still, there are practical tips that can help parents feel more comfortable and better equipped as they support their child through the common stages of pre-surgery preparation and post-surgery recovery.
Pre-Surgery Preparation:
According to Dr. Bass, it is essential for parents to understand and follow pre-op guidelines.
For instance, it is commonly required that patients avoid consuming solid foods for at least 8 hours and fast from clear liquids for at least 2 hours prior to surgery. While some might be tempted to give in to a hungry child's request for food, parents are much less likely to deviate from the rules if they understand it is meant to help keep their child a safe candidate for receiving anesthesia. It can also save them frustrations that might come with forgetting this important step, such as having to postpone the surgery for a later date. Dr. Bass advises parents to thoroughly review the pre-operation guidelines several times prior to arriving.
Another vital aspect of pre-surgery prep is for parents to ready themselves, their child, and any attending family members for a potentially lengthy period of time spent interacting with medical staff and then waiting during the operation. On the day of surgery, parents and children will typically meet various members of the care team, including the receptionist, pre-op nurse, anesthesiologist, OR nurses, and finally, the pediatric surgeon.
"I usually make the analogy of going to the airport to take a trip: you have to arrive two hours in advance to check in with the airline, confirm your information and check your bags, and then check into the gate," said Dr. Bass. "Coming in for surgery is a similar process—you have to check in with different people and come prepared to have some downtime in between when you meet with the specialized members of staff that all play a crucial role in the operation. The surgeon and OR team will take as much time as necessary to guide your child to their intended surgical destination safely. Though it may test your nerves, take comfort in that fact as you wait."
Every member of the surgical team fully understands the anxieties parents often feel when waiting for their children to come out of surgery. Therefore, Dr. Bass often encourages parents to bring along books, crosswords, or anything else to pass the time during the operation. At Carilion, Child Life Specialists are available to help distract children during the wait with options for age-specific play, including interactive video games, tablets, arts and crafts, and building sets.
Dr. Bass also recommends that parents bring a comfort item for their child, such as a favorite stuffed animal or blanket, to help calm and soothe during the check-in process. While most operating rooms do not allow a family member to be present, children's hospitals often permit a parent to stay in the operating room up until their child is sedated.
Post-Surgery Recovery:
Following a procedure, parents will typically meet their child as they rest in the recovery room. However, Dr. Bass points out that parents should not be alarmed if their little one is still sleepy, disoriented, upset, or if they do not immediately recognize or respond to them or other family members. It is also important to ease the child back into eating, as anesthesia can increase the risk of nausea in the recovery room or even on the way home.
"Many parents may want to reward or perk up their child after surgery with some of their classic favorite foods, but I typically advise parents that the first post-surgery meal should steer clear of things like pizza, ice cream, or French fries," explained Dr. Bass. "The child should first consume liquids and then advance to something simple. After they have been able to keep down liquids, I recommend simple carbs, such as pancakes and scrambled eggs—it tends to go down easier, and kids can still get excited about breakfast for dinner."
The length of the recovery process will generally depend on the child's age and the type of surgery. Just like in adhering to pre-surgery guidelines, Dr. Bass strongly advises that parents follow the surgeon's instructions for post-surgery care, including monitoring the child's pain levels and administering prescribed pain medication as directed.
It is also important to monitor for signs of infection, such as fever, redness, or swelling at the incision site. Parents should be mindful of any activity restrictions and specific restrictions related to any areas of incision. Additionally, Dr. Bass always instructs children and their parents to manage any dressing well by keeping it dry. Dressings can sometimes be taken off at home, but other times, an appointment is required.
Like any post-surgery patient, children may feel tired or have a decreased sense of appetite, but they should gradually return to their regular spirits and energy levels as they recover from their operation. Nevertheless, Dr. Bass always encourages parents and caregivers to reach out to their medical provider for any specific questions that might be unique to their child or just for reassurance as they help their child recover.
PARENTS seeking more expert insights and practical tips related to pediatric surgery are invited to visit Dr. Kathryn Bass' official website: http://www.drkathrynbass.com, where they can also get the latest news and updates from her personal blog. Be sure to follow Dr. Bass on social media, including: Twitter at @KDBassMD_, Instagram at @dr_kathryn_bass, and Facebook at https://www.facebook.com/KathrynBassMD.
PRESS MEMBERS who might be interested in speaking with Dr. Bass as a source for potential medical stories are invited to reach out directly by emailing micaela@redbanyan.com.
About Dr. Bass:
Dr. Kathryn Bass is Section Chief of Pediatric Surgery at Carilion Clinic in Roanoke, Virginia, double board-certified in general and pediatric surgery, where she also instructs students of the Virginia Tech Carilion School of Medicine. She has served in many leadership roles during her expansive career of over 20 years, including Professor of Surgery, Director of a Level 1 Pediatric Trauma Center, and Co-Director of a Pediatric Wound Care Center. Her peers have recognized Dr. Bass as one of the nation's leading pediatric surgeons, and she was honored as a "Top Doctor" in Western New York from 2010 - 2019.