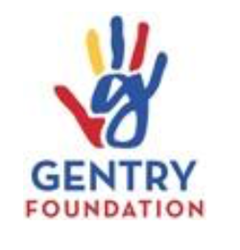 "We know with greater support we will be able to change more lives"
VADNAIS HEIGHTS, Minn. (PRWEB) March 08, 2023
The Gentry Academy Foundation announced today plans for its' first ever Gala, Gentry Academy Rising Stars Night on Friday, March 24 at Forgotten Stars Brewing Co., in Fridley. The mission of Gentry Academy is to "Build Tomorrow's Leaders," and to be an institution where exceptionalism thrives. All proceeds from this Gala will help to deliver on this mission. This event not only helps raise funds for building and equipment needs, but it also provides scholarships for students, as well as funding for teachers to improve upon their education and classrooms. All funds obtained will help to strengthen the educational and athletic needs of all Gentry Academy Students. 
"We are extremely excited for this fundraising gala to help support the educational opportunities of our students," said Jen Calzada, of the Gentry Foundation and Gentry Academy Rising Star Committee. "Our hope is that the support we receive will help each and every Gentry student and teacher better meet their educational goals."
The event will include a live program, auction, hors d'oeuvres, drinks, and entertainment. The Gala would not be possible without the support of local companies and families who provide valuable products, services, and funding. 
"We want families to get to know one another better and create relationships," said Calzada. "We want this to be the start of something great by building bonds among our families. As a charter school our families do not all live in the same vicinity. The gala will bring us all together."
For a school like Gentry Academy, support from families and supporters is paramount to continued success.
"Our families and friends of our school believe in our mission and have been wonderful partners in this," said Megan Stone, M. Ed, Director of Leadership & Culture at Gentry Academy. "We know with greater support we will be able to change more lives of our current students and those in the future."
Gentry Academy Education Fund Gala At-A-Glance
What: Gentry Academy Rising Stars Gala
Where: Forgotten Star Brewing Co. 38 Northern Stacks Drive, Fridley, MN 55421
When: Friday, March 24, 2023, 7:00pm-10:30pm
How: Tickets email Info@gentryfoundationmn.org
**Attention editors & reporters – all the newsmakers in this release are available to be scheduled for interviews. To help make coordinating easy and hassle free – contact publicist Robb Leer 61.701.0608 or email robbl@leercommunication.com
About Gentry Academy
Gentry Academy is an accredited school for students in grades 5-12 located in Vadnais Heights, Minnesota. Students are presented with a dynamic learning environment that integrates the core curriculum and required electives with a flexible W.I. N. (What I Need) time schedule and hallmark leadership and life skills program. Students garner real-world skills through focus on academics, arts, physical education, and internships as part of our W.I.N. time learning model. Students are afforded 90 minutes daily to direct their learning, tailoring their school day to fit their individual goals for skill acquisition and enrichment. For more information http://www.gentryacademy.org