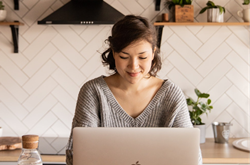 What if hospitals and health systems attacked the competitive threats and market pressure head on? What if, instead of continuing to rely on an outdated, transactional, fee-for-service care delivery model, it transformed to a patient-centered model? Kevin Fleming, CEO, Loyale Healthcare
LAFAYETTE, Calif. (PRWEB) November 18, 2020
Amazon announced this week that they are entering the pharmacy business. And while the online retail behemoth's intention to offer online prescription fulfillment and free delivery to Prime members may not represent a direct threat to hospitals and health systems, the event underscores planning and investment that retailers have been making for years to own a larger share of the primary healthcare market.
The company's move into healthcare has been the object of rampant speculation in recent months. In January of this year, Becker's Health IT reported that the company had entered 2020 with a long list of healthcare-related initiatives. These included Haven Healthcare, in partnership with JP Morgan and Berkshire Hathaway; Acquiring HIPAA approval for Alexa, the company's voice assistant technology; launching its own healthcare program, Amazon Care for certain company employees; and partnered with Cerner, the Electronic Medical Record (EMR) company through Amazon Web Services (AWS).
Amazon, of course, has a well-earned reputation as one of the most disruptive companies in history. Like other companies with sizable penetration into consumer markets, they see an enormous opportunity in healthcare – where a historic lack of transparency and excessive systemic fragmentation have alienated newly empowered healthcare consumers who – more and more – are losing interest in the traditional primary-care-physician (PCP) care delivery model.
Several other retail companies have embarked on or expanded care delivery enterprises built on their existing relationships with consumers. And, unlike many traditional healthcare providers, these companies have a long history of putting their customers first. CVS, Walmart, Walgreens and others have all announced plans to leverage their substantial customer bases and healthcare credentials to woo away some of healthcare's most lucrative business.
We wrote about this phenomenon early this year in an article titled, "Disruption and the "Retailization" of Healthcare." In it, we shared Frost & Sullivan's top eight predictions that will disrupt healthcare in 2020, as reported by Forbes. Of course, healthcare has indeed been disrupted in 2020, but as it has turned out, the disruptor was something other than what anyone expected. Even so, the retail disruptors have been waiting, building infrastructure and capacity to forever transform the way people choose and pay for their healthcare in America.
In the article, we focused on two predictions with particular importance to traditional healthcare providers – especially hospitals and health systems:

Prediction no. 5 – Interoperability by pure play solution vendors will gain ground against standalone systems – "Interoperability will finally take a major step forward in terms of government policies, vendor acceptance and strategic focus." An example is Loyale Healthcare's technology which interoperates with more than sixty applications, EMRs and data sources, enabling healthcare enterprises to manage and deliver seamless, holistic patient financial experiences regardless of setting.
Prediction no. 8 – 2020 will be a year of "Retailization" for the healthcare industry, promoting the comparison-shopping consumer mindset – "2020 will be the year of new or expanded health services offering from new entrants." Based on our experience, this disruption is already taking place. For 2020, this…will accelerate to quickly place much larger market share positions at risk."
Looking back at the extraordinary events of 2020, it's now clear that these predictions did not occur as envisioned late last year. But it's safe to say that the momentum behind these transformations has only grown, even as the pandemic has preoccupied Americans and the American healthcare industry. When the crisis finally passes and the marketplace begins to normalize, the market landscape for healthcare will move quickly.
Fortunately for hospitals and health systems, innovation inspired by the coronavirus could help ensure their continued relevance and improve the probability of market share retention and growth. But only as long as their new tools are used to operationalize a more consumer-centric operating model.
In commentary published by NEJM Catalyst, part of the New England Journal of Medicine, Adrienne Boissy, MD, MA shared a clinician's perspective on patient-centered care in "Getting to Patient-Centered Care in a Post-COVID-19 World: A Proposal for Novel Surveys, Methodology and Patient Experience Maturity Assessment." Writing that, "We need to capture (or recapture) the humanity that is at the heart of health care. We need to design our operations to support true patient-centered care: operationalized empathy. Redesigning patient experience measurement and assessing our organizations' readiness to deliver on the promise of patient centeredness, will empower us to deliver not just care, but actual caring."
The culture described by Dr. Boissy is critical to the operation of a healthcare enterprise that intends to compete with companies like Amazon and CVS Health. These companies routinely analyze, interpret, respond to, and even predict the interests and behaviors of their customers. With operating models that are focused on financial sustainability, they are also inherently empathetic. These companies know that customers – the market – decides who wins and who loses. They know they have to earn that business every day.
Here at Loyale, we're particularly interested in patient-centered financial engagement. Few would argue that the financial dimension of care is an element of the patient experience that consistently falls short of the care delivery promise of most healthcare providers. That didn't used to matter much. Back when a patient's insurance company covered most of the bill, and the patient's financial responsibility was an easily managed deductible or co-pay. But those days are long gone. Today, according to research published last year by the Kaiser Family Foundation, "Americans consistently put healthcare costs at the top of their list when it comes to health care issues they want the government to address."
The same report notes that "one-third of insured adults say it is difficult for them to afford routine (health insurance) costs," and that "Health care costs stop people from getting needed care or filling prescriptions." Further, the research found that "even individuals with employer-sponsored insurance, especially those in high deductible plans, have difficulty affording their health care or health insurance, or report problems paying medical bills." With forty percent of Americans saying they "would struggle to come up with $400 for an unexpected expense," it's easy to conclude that – for too many people – cost has become a barrier to patient care.
But what if hospitals and health systems – traditional healthcare providers – attacked the competitive threats and market pressure head on? What if, instead of continuing to rely on an outdated, transactional, fee-for-service care delivery model, it transformed to a patient-centered model? By leveraging the industry's deep clinical know-how, it could add value to its carefully cultivated caregiver-patient relationships with tools to enhance access, improve affordability and add convenience.
That's the healthcare model Loyale was created to help power. Our patient financial engagement technology was engineered by industry experts who have positively influenced consumer payment behavior for more than thirty years. Large healthcare enterprises use Loyale tools to deliver price transparency, payment plans and user-friendly self-service that feels more like consumers' favorite retail brands. With Loyale as their partner, these health systems are bridging the gap between what their patients want from their financial experiences and what they're getting today. By essentially disrupting themselves, these health systems and hospitals are transforming into patient-centered organizations, taking critical steps to ensure their continued relevance and competitiveness, even against the upstarts. We know who we're betting on.
Kevin Fleming is the CEO of Loyale Healthcare
About Loyale
Loyale Patient Financial Manager™ is a comprehensive patient financial engagement technology platform leveraging a suite of configurable solution components including predictive analytics, intelligent workflows, multiple patient financing vehicles, communications, payments, digital front doors and other key capabilities.
Loyale Healthcare is committed to a mission of turning patient responsibility into lasting loyalty for its healthcare provider customers. Based in Lafayette, California, Loyale and its leadership team bring 27 years of expertise delivering leading financial engagement solutions for complex business environments. Loyale currently serves approximately 12,000 healthcare providers across 48 states. Loyale is proud to have an enterprise-level strategic partnership with Parallon which includes the deployment of Loyale's industry leading technology at all HCA hospitals and Physician Groups.