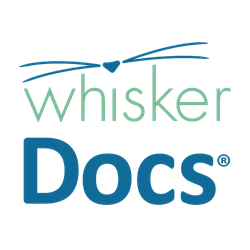 "With an estimated 2.8 million birds in US homes, and limited access to care resources, we saw this as a highly underserved market," says Nicole Rogers, COO. "We are proud that whiskerDocs will soon be able to fill that gap in care."
SKOKIE, Ill. (PRWEB) May 20, 2021
whiskerDocs, North America's leader of 24/7 on-demand access to veterinary expertise via multi-channel, technology-driven telehealth and wellness services for dogs and cats, is excited to announce the upcoming release of an expanded service offering. As part of the company's teletriage and telehealth services, whiskerDocs will be adding support for avian pet parents in the summer of 2021.
The choice to expand into avian telehealth support was largely driven by customer feedback. As the number of dogs and cats with access to whiskerDocs services has grown to over 6 million, it is of little surprise that even existing dog- and cat-owning customers would request the help. According to the 2017-2018 APPA National Pet Owners Survey, 7% of dog owners and 6% of cat owners also have pet birds in their homes.
To launch their avian telehealth program, whiskerDocs has been building upon existing patented algorithms to establish decision support guidelines specific to the species. The whiskerDocs avian telehealth protocols are undergoing a final stage of peer review from experienced avian professionals, including veterinarians, technicians, and even wildlife rehabilitators, the latter of whom provide additional powerful insights into stabilization techniques that might be deployed safely in acute situations, especially in rural parts of the country where access to veterinary care is further limited.
"With an estimated 2.8 million birds in US homes, and limited access to care resources, we saw this as a highly underserved market," says Nicole Rogers, COO. "We recognize that even a significant portion of our existing member base may be finding themselves forced to use Dr. Google for questions about their feathered family members. We are proud that whiskerDocs will soon be able to fill that gap in care."
Bird-owning customers will receive the same instant access currently enjoyed by dog and cat owners through phone, chat, mobile, email, and video consultations beginning this summer. The avian service will be available through some sponsored partnership offerings, and bird owners nationwide will be able to enroll their feathered friends directly on the whiskerDocs website.
About whiskerDocs
whiskerDocs, the leader in virtual triage services for pets, has been trailblazing telehealth with innovative technology-driven, on-demand solutions since 2013. Serving pet parents in the U.S. and Canada, whiskerDocs provides multi-channel access for nearly 6 million pets via client partnerships and direct-to-consumer relationships. The whiskerDocs team of veterinary telehealth specialists is composed of licensed veterinarians and credentialed veterinary technicians, who are enabled to deliver a protocol-driven, seamless experience through whiskerDocs' patented processes and proprietary multi-modal cutting-edge technology.