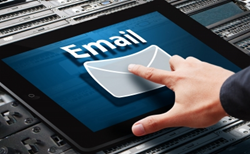 Some marketers prefer to be behind the scenes and work for many different companies without giving up resources to partner companies in the U.S
Oklahoma City, Oklahoma (PRWEB) November 25, 2013
SEO services are usually purchased by companies seeking help with placement into search engines online. One company has now added white label SEO services to help provide a way to resell company services to other industries. The http://ezranker.com website is now featuring these white label search engine marketing services online.
The concept of providing this new service is to help more companies expand the solutions that can be offered to partner companies. Many companies perform services to help existing companies that can include marketing and consulting. These white label business services are now popular in the marketing industry.
"Some marketers prefer to be behind the scenes and work for many different companies without giving up resources to partner companies in the U.S.," said a marketer for the EZRanker.com company.
The changeover to these new services is part of a 2013 expansion that started earlier this year when Google released it latest algorithm updates. Because these updates help to change the marketing community, new ways to help increase annual profits have been established by the EZ Ranker company.
"The resale opportunities that are offered through the SEO white label services are designed to earn more income for the EZ Ranker company and clients," the marketer included.
Apart from the issuance of new SEO services, a change was made recently to the platform that helps monitor rankings and other success of marketing packages. A results package is now included for all clients that use the EZ Ranker company.
No payment for company services is required if rankings are not as desired when hiring the company staff to perform national or local search engine optimization. More information about these changes is available direct on the company homepage.
About EZRanker.com
The EZRanker.com company offers solutions to business owners in all industries for ranking websites in the top search engines in the world. This company has added to its existing services this year by increasing the results that are expected by clients. The EZRanker.com company website provides simple review tools online that help any person interested in hiring the company services to receive a complimentary professional SEO review online. The company staff provide email and phone assistance for all clients who request direct help or additional information.