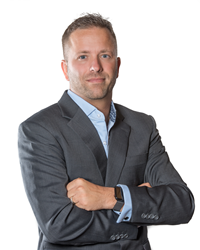 "Axiom's white label programs were created to help our clients to put their name and logo on prepaid cards that they can then offer to their own customers. Financial institutions are one of the market segments that are fast adopting the programs and earning loyal customers as result."
SALT LAKE CITY (PRWEB) February 10, 2020
When it comes to financial literacy in America, there's good news and there's bad news. On the negative side, research conducted last year by the Financial Industry Regulatory Authority found 63 percent of Americans are financially illiterate. Meaning, they lack the basic skills to reconcile their bank accounts, pay their bills on time, pay off debt and plan for the future. The better news is that white label programs offered by organizations like Axiom Prepaid Holdings are helping to remedy the problem. Afterall, prepaid cards are shown to facilitate effective money management.
"Our white label programs were created to help our clients to put their name and logo on prepaid cards that they can then offer to their own customers. Financial institutions are one of the market segments that are fast adopting the programs and earning loyal customers as result," explained Steven Foster, president, Axiom.
"With white label prepaid card programs, responsible financial institutions are taking leadership roles in helping students, young adults and their parents address the knowledge gaps that are negatively impacting their financial futures," he added. Our "Mastercard® and Visa® prepaid cards are an ideal means of doing that and, at the same time, the financial institutions themselves are improving their brand reputations. All in all, prepaid cards are a win-win for everyone involved."
Prepaid cards help young people gain experience in making transactions at merchants and ATMs, spend tracking and budgeting - while eliminating the risk of overdraws. The cards are typically available via app, eliminating the potential for a lost or stolen card. Peer-to-peer transfers, bill paying, a rewards program and direct deposit round out some of the standard features of a typical prepaid card. Built-in fraud protections also work to the user's advantage. And for the financial institutions, not only does their brand get visibility every time a card with their name and logo is swiped or tapped, they reap the long-term revenue return that comes from improved customer retention with parents while at the same time earning a whole new generation of customers.
Axiom designs the cards for the financial institutions it works with, handles all the necessary compliance and regulatory approvals to get the cards to market, and manages all or some of the program administration based on client preference. Its advanced digital platforms comprise administrative portals, API connections and secure encryption for sign-ups, KYC, sponsor banks, call centers and fulfillment centers.
"The main mission of our business is to offer prepaid programs that make banking easier for everyone everywhere. So, it's very rewarding to see so the positive effects of white label programs in addressing financial literacy," asserted Steve, Urry, Chair, Axiom. "From the perspective of Axiom, as an end-to-end payment solutions provider it's also great to see our clients that are financial institutions seeing value on the business end too."
About Axiom Prepaid Holdings:
Axiom Prepaid Holdings was born of the desire of two entrepreneurial-minded banking industry veterans to turn the prepaid card model upside down. To make banking simple. To give consumers and businesses around the globe access to innovative, easy-to-use, digitally driven, fun, flexible and secure products and services. Today, Axiom has 9 offices and conducts business in 20 countries. Every day, the Axiom team strives to create 100% turnkey solutions to help cardholders gain economic freedoms and help businesses achieve growth and success. To learn more about Axiom Prepaid Holdings, please visit: http://www.axiompph.com.