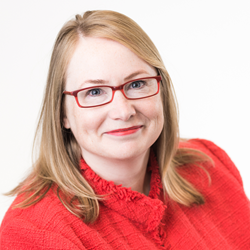 Have [...] customer-valued propriety products
MINNEAPOLIS (PRWEB) December 10, 2018
Forbes Finance Council has once again turned to Sharon Bloodworth, CFP®, for her perspective on business. In this article she shares her thoughts as to what businesses can do to set themselves apart from competitors, be it online or brick and mortar. Sharon asserts that businesses can utilize an approach incorporating proprietary products to entice consumers. The usage of such products strategically can drive clients to the preferred delivery channel, be it brick and mortar or online.
The full article can be accessed here.
Sharon is regularly featured by the Forbes Finance Council for her expert advice on a number of subjects. White Oaks Wealth Advisors, Inc. and White Oaks Investment Management, Inc. are private, fee-only Wealth Management and Family Office firms within Minneapolis, MN and Longboat Key, FL that specialize in simplifying the complexities of wealth for upper net worth individuals. The firm offers an advisory team with over 60 years of experience in areas such as retirement planning, investment advice and management, family office services, estate planning, tax planning, stock option exercise, charitable gift planning, qualified plan distribution planning, and many other issues that individuals face in meeting and achieving their financial security goals. White Oaks Wealth Advisors, Inc. has been honored by having team members listed on the "Gulf Coast 500" by Business Observer, "Top 250 Financial Advisors" by Worth Magazine, "Top Dog's" by Bloomberg Wealth Manager, "5 Star Advisor" by Paladin Registry, "WiserAdvisor.com", "Best 150 Advisors for Doctors" by Medical Economics, "100 Top Advisors" by Mutual Funds Magazine and CNBC's Top Fee Only Wealth Management List.