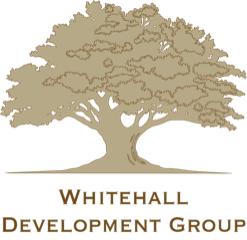 Volara has honed its efforts to provide our residents with the services and support they want, when they want it, on voice command.
FORT MILL, S.C. and ASHEVILLE, N.C. (PRWEB) August 29, 2019
After extensive testing in collaboration with its operating partner, Phoenix Senior Living, Whitehall Development Group has selected Volara to voice enable its senior independent living residences across the Southeast, U.S. Residents at Whitehall at Biltmore Forest in Asheville, North Carolina, and Phoenix at Indian Land in Fort Mill, South Carolina, will be the next to benefit from the leading edge technology.
Thomas Schipper, Managing Partner at Whitehall Development Group, said, "I've had Alexa in my home for years, but didn't feel comfortable offering it to our residents until I learned about Volara's technology. The value of this technology was obvious to me after one demonstration, but the process of refining it for our properties has turned it into something that I expect to change the way we think about senior independent living. Only Volara's software solution could provide the safeguards required for our sensitive environment."
Whitehall at Biltmore Forest and Phoenix Indian Land - new projects of Whitehall Development Group & Phoenix Senior Living - will enable residents to access all the services of, and technology in, the senior living communities by voice command. The solution provided by Volara - the voice hub for the hospitality industry - is the result of more than 18 months of effort to build, test, refine and integrate the voice enabled resident experience. While health care is central to senior living communities, just as important is quality of life - which includes providing activities and community that enhance residency. The new solution will enhance the resident experience with interactions like:
"Alexa, has the mail arrived?"
"Alexa, what classes are scheduled for today?"
"Alexa, turn up the temperature?"
"Alexa, can you ask the nurse to stop by?"
"We're thrilled to announce our partnership with Volara and the deployment of Amazon's Alexa into our senior living residences," said George McLaughlin, Managing Partner of Whitehall Development Group. "Volara has honed its efforts to provide our residents with the services and support they want, when they want it, on voice command. Their ethic and solution is consistent with our mission. Providing a senior living solution is not just about brick and mortar. It's about building a community and improving the quality of life."
"Volara is proud to be partnering with Whitehall Development Group to bring voice-enabled experiences to its residents across the Southeast," said David Berger, CEO of Volara. "Alexa provides a natural and frictionless interface that can improve the quality of life for all who use it. Volara provides the management tools, secure integrations, and privacy protections to enable it in privacy sensitive enterprises like senior living."
About Whitehall Development Group
Whitehall Development Group focuses on senior living in secondary markets throughout the Southeast. The Group also develops commercial, multi-family, residential, or other projects that complement their senior living developments. The Group's partners have three decades of experience in operations, development, & ownership of businesses & real estate in healthcare, senior living, & other industries.
About Volara
Volara is THE provider of custom voice-based solutions to the hospitality industry. Volara's proprietary software creates a hospitality business tool atop the leading hardware and natural language processing platforms. Volara's proven best practices ensure high utilization rates and an optimal guest experience - ensuring guests' engagement is personal and remarkable. Volara enables property managers to serve residents more efficiently and effectively while leaving them with a warm feeling for their community. For more information, please visit https://volara.io/senior-living