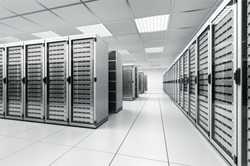 Whitelabel IT Solutions is expanding within the 18,000 square foot data center upgrading to provide customers the best features in the market.
HACKENSACK, N.J. (PRWEB) October 09, 2018
A data center is a facility composed of networked computers and storage that businesses use to organize process, store and disseminate large amounts of sensitive data; in other words it centralizes an organizations IT operations and equipment. Data centers designs are unique; its architectures and requirements can differ significantly. A business typically relies heavily upon the applications, services and data contained within a data center, making it a focal point and critical asset for everyday operations. Data center components often make up the core of an organization's information system; these facilities usually require a significant investment of supporting systems, including air conditioning/climate control systems, fire suppression/smoke detection, secure entry and identification and raised floors for easy cabling and water damage prevention.
Effective data centers are achieved through the usable space it provides that is available for IT equipment, as well as optimize environmental control design to keep equipment within manufacturer specified temperature. Also the power availability is a must to guarantee 100% uptime and more. Whitelabel ITSolutions is the number one hosting and colocation provider in New Jersey, that´s why expansion on building a new floor to cope with demand and meet customer requirements to deliver quality services. Whitelabel ITSolutions data center we offer space, power, high performance network, security, on-site recovery, expert technical support and more.
Whitelabel IT Solutions is expanding within the 18,000 square foot data center upgrading to provide customers the best features in the market. Established in 2015 the New Jersey data center is located in a discrete flood and seismic safe zone. The data center features utility power capacity of more than 4000KW, UPS power capacity of 800KW, generator power capacity of 1000KW; prepared for any uncontrollable event to keep operating even in the worst case scenario. Understand high capacity networking requirements and have built a high-density infrastructure ready for any network needs today and in a near future as clients expand; offering a unique gamma of services, content, application, and network providers tailored to any specific needs. With peer exchange program that provide the option to cross connect to many active IP networks operated by other providers in their centers; the Internet Peering Exchange allows Whitelabel ITSolutions to provide even more choice to our customers looking for more high quality IP network peering points using the Peering Internet Exchange; guarantying the safety and security that you require.
Whitelabel ITSolutions also provides 100% sustainable power and densities, benefitting companies greatly with unmatched deployment speed and power. Every power component in our facilities is regularly subjected to heavy load and failover testing; redundant power feeds, power distribution units, transfer switches, and generators ensure clients always stay online. The flexible accommodating blueprint at Whitelabel ITSolutions data center allows increased power at the rack level to meet all requirements. The data center features a custom primary power feed and also sustains multiple backup feeds from various substations provided from PSEG. Whitelabel ITSolutions is prepared for all local uncontrollable events; the power grid allows downtime in the event of a blackout to be as minimal as possible. Whitelabel ITSolutions hosts two Liebert Emerson uninterrupted power supply (UPS) systems, which allows for ultra-fast adjustments. In the unfortunate event of a blackout Whitelabel ITSolutions bolsters a generator (Caterpillar 1000kw Generator with N+1 Configuration) is prepared to sustain the data center over 48 hours while having the potential to be refueled easily, maintaining that your server has 100% uptime. Whitelabel ITSolutions is expanding on building power capability to deliver ever better services to clientele.
Whitelabel ITSolutions is a leader in hosting and data center solutions in New Jersey which provides premier facilities, operational excellence, and advanced services for all IT needs; offering everything from low priced dedicated servers to multi suite custom enterprise-level colocation solutions. Whitelabel ITSolutions team of highly-skilled professionals excels at designing and implementing the perfect solution for personal or business needs. When choosing Whitelabel ITSolutions data center services you are also choosing the best power availability in the country, we are prepared for any uncontrollable event to keep business operating even in the event of a blackout. If that´s not enough we also give the most outstanding on-site recovery in the market, ensure that your business is able to keep operating even through an unplanned event (natural or man-made). Whitelabel ITSolutions is continuously improving to meet our customers' needs, which has led to expansion within the New Jersey data center as well as increase in power.