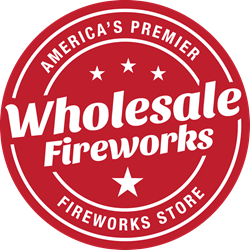 I am excited for the world to see our new image.
Andover, Kans. (PRWEB) June 05, 2014
Wholesale Fireworks, specializing in wholesale fireworks for consumers, announce the launch of a revamped website. The redesign offers quick and easy access to fireworks product catalogs, new product information, videos, social media connections and features that offer a more comprehensive understanding of Wholesale Fireworks dedication to providing high quality pyrotechnics at dealer prices.
The new website features a revamped logo, modern design, improved functionality, and enhanced rich content focused on the company's mission to provide the public with the highest quality World-Class brand fireworks such as the Excalibur artillery shell, the number one selling artillery shell firework of all time.
"I am excited for the world to see our new image," Jacob Marietta, family member and owner of Wholesale Fireworks mentions. Last year Wholesale Fireworks started promoting wholesale products to the public via social media, print media and email campaigns. "Our mission is to provide the Midwest with quality fireworks at a good price."
Wholesale Fireworks distributor of World-Class brand fireworks prominently feature Folds of Honor Foundation as part of the redesign to help bring awareness to families that have lost someone in battle. "We feel it's important to work with charities such as Folds of Honor and to help military families in need," Jacob Marietta mentions. "With support from World-Class, we will promote the Folds of Honor Firework at all our facilities this firework season."
The new website went live on April 4, 2014, and can be found at the same web address: http://wholesalefireworks.biz/ with exact location information and store locator updated in coming weeks.
Wholesale Fireworks new website will be updated regularly with news of products, wholesale and dealer information, events, and fundraising and store locator. Visitors are encouraged to explore the website and sign up for VIP club to receive direct emails from the company at: http://wholesalefireworks.biz/vip-club/.
The website and rebrand were both handled by digital media agency Noble Mouse.
About Wholesale Fireworks:
Wholesale Fireworks operate out of Andover, Kansas with retail and roadside firework outlets in Kansas, Missouri, Oklahoma, Texas and Nebraska and is America's premier wholesale firework store. Wholesale Fireworks offers customers The VIP Club completely free with no obligation to purchase. No login or passwords required simply sign up for Wholesale Fireworks VIP Coupons and offers.
Website: wholesalefireworks.biz
Media Contact
Butler Burdine
(504) 710-4001