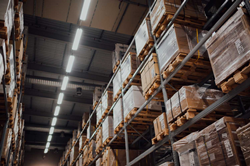 In 2020, our first choice for any kind of wholesale dropshipping is Inventory Source
OVERLAND PARK, Kan. (PRWEB) November 18, 2020
TopConsumerReviews.com once has given their best-in-class ranking to Inventory Source, a reliable, established provider of Wholesale Dropshipping services.
The entrepreneurial spark is stronger than ever, as many people pivot from traditional 9-to-5 employment and try to create their own successful businesses. One route taken by many aspiring individuals is wholesale dropshipping. This method involves setting up a virtual storefront, receiving online orders, and having customer purchases shipped directly from a supplier – typically with no warehouse or local inventory required on the part of the store owner. Wholesale dropshippers connect those business owners with products, though it's still up to them to vet each service and the products themselves, because customers will look to them (and not the dropshipper) to resolve quality or delivery issues. But, with the right wholesale dropshipper and some online savvy, it can be a fantastic way of making money all from the comforts of home - or anywhere there's an internet connection.
"Inventory Source is our top pick among wholesale dropshippers," affirmed Brian Dolezal of TopConsumerReviews.com. "Where this service truly stands out is their level of automation: there's nothing more tedious than uploading files, scouring marketplaces, and inputting inventory data by hand, Inventory Source can do all of that and more, no Herculean efforts required. We also really appreciate that this dropshipper allows prospective clients to browse their supplier directory for free: simply create an account and look around as long as you like, then select an automation plan once you've decided which one(s) you want to use. If you get stuck at any point during the process, email and live chat support is available 7 days a week, and via phone Monday through Friday. There are a lot of wholesale dropshippers who want your business, but this one truly merits it. In 2020, our first choice for any kind of wholesale dropshipping is Inventory Source."
To find out more about Inventory Source and other Wholesale Dropshippers, including reviews and comparison rankings, please visit the Wholesale Dropshippers category of TopConsumerReviews.com at https://www.topconsumerreviews.com/wholesale-dropshippers.
About Inventory Source
Inventory Source was founded in 2002 by experienced eCommerce experts who knew that small and medium sized business owners could achieve success, if they had access to the same technological resources of the largest retail stores. They are the world's largest and longest running "Dropship Data Solution Provider" connecting resellers directly to their dropship supplier programs and allowing resellers to efficiently manage product catalog updates. Inventory Source is headquartered in Jacksonville, Florida with a global reach serving thousands of customers across multiple countries throughout the world.
About TopConsumerReviews.com
TopConsumerReviews.com is a leading provider of reviews and rankings for thousands of consumer products and services. From Wholesale Dropshippers to Trademark Registration and Debt Relief, TopConsumerReviews.com delivers in-depth product evaluations in order to make your purchasing decision easier.