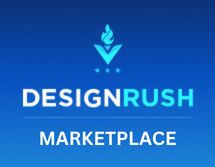 MIAMI (PRWEB) February 03, 2023
According to Sales Insights Lab, 61% of salespeople find prospecting tougher than it used to be.
Hence, more businesses rely on DesignRush Marketplace to significantly shorten their sales cycles by connecting them with quality leads.
In the opinion of Sourabh Surana, senior business development manager at Techforce Global, the custom business solutions company decided to join the DesignRush Marketplace because of its tangible results.
"We evaluated many providers before choosing DesignRush. We chose them because they provided exactly what we were expecting," said Surana. "Qualified lead instead of just advertising in directory, which was a differentiator."
Furthermore, the company was able to leverage DesignRush's Visitor Insights, where they can access exclusive data on interested profile viewers. They even added more resources to maximize this feature for their lead generation efforts.
Techforce Global joined the Marketplace in the middle of January 2023. And in that short period of a few weeks, the company reveals they find it a good investment.
"The DesignRush Marketplace is a pretty much good investment I would say we made to enhance our sales pipeline. The transparency and quality of lead it provides are much better than other similar service providers," said Surana.
About DesignRush:
DesignRush.com is a B2B marketplace connecting businesses with agencies through expert reviews and agency ranking lists, awards, knowledge resources and personalized agency recommendations for vetted projects.