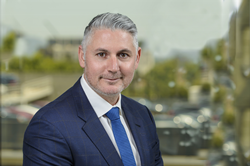 LOS ANGELES (PRWEB) October 21, 2019
As we get deeper into autumn, and the temperatures continue to fall, there can be a common misconception that solar panels won't work as well. This is actually far from the truth.
While solar panels thrive in sunlight, that does not necessarily mean that they are more efficient when temperatures are higher. In fact, heat can actually hinder some of the solar system's energy production, so while summer days may be longer than those in the Fall, the lower Fall temperatures tend to make up for the lack of sunlight.
Nicki Zvik, Founder of Green Solar Technologies, states, "While many people think that Spring and Summer are the best times to switch to solar due to warmer weather, they're not realizing that solar panels are really more efficient in cooler weather and the extra energy produced due to the sunlight provided in Spring and Summer is negated by hotter temperatures. So it doesn't mean that Fall and Winter are necessarily better seasons for solar, rather it means that every season has pros and cons, and they are all about the same when it comes to overall solar panel efficiency."
Zvik goes on to discuss one major benefit going solar in the Fall and Winter months has over Spring and Summer.
"Generally speaking, there's no wrong time to go solar, but since we use more electricity when it's warmer outside, it can be more beneficial to install solar panels before the hotter months arrive," shares Zvik, "That way the solar system can be properly installed and can even begin storing energy to use later when it's more needed. That being said, while going solar is always a good option at any time of the year, those who have been considering pulling the trigger this year, or those who are even considering it for next year, would benefit greatly by installing sooner rather than later."