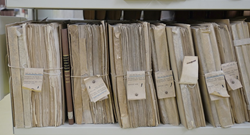 WILMINGTON, Del. (PRWEB) February 25, 2019
Access to accurate information about any subject can help people make well-informed decisions that can affect their lives. The internet gives people such access to an unlimited amount of information about any subject, including data about people. To get the most accurate information as possible about certain people, one must use a public records directory, and GoLookUp is the best one these days.
Getting All the Public Records Data in One Place
These days, many people use social media outlets and other websites to find data about others. However, such data sources are unreliable because people can write whatever they desire about themselves. To help users get the most accurate public records information, such as arrest records, GoLookUp has set up a variety of the quickest and most accurate public records directories.
By simply entering the name of a certain person of interest into one of GoLookUp's directories, the site's users can find a great deal of information about others, such as jail and arrest information. The data available at GoLookUp allows users to protect themselves from people who are lying to them, for whatever reason it may be. The quick search directories on the website can help users catch a cheater, find out if someone they know is a registered sex offender, if a certain person is married, has aliases, has ever been to traffic court, etc.
Aside from personal records and checks, like NICS background checks, GoLookUp also provides quick access to government records. To allows users to find out if the service is right for them, the website provides a $1 background check trial for all users.
Finding accurate information about people can come in very handy in many cases. To allow people to protect themselves from harm and learn the truth about them, GoLookUp is providing the best public records search services for every user, at all times.