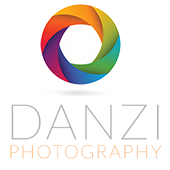 By forming a relationship with Danzi Photography you can be assured of the highest quality work at an affordable price with quick turnaround.
JERSEY CITY, N.J. (PRWEB) September 24, 2018
Affordable services of an experienced photographer are often needed in the residential and commercial real estate industries. Quality photographs could include a 360-degree view of the home or business in addition to wide angle and close up views of the exterior and interior. It is also becoming more common for aerial drone photography and videos to accompany the more traditional real estate photographs. Professional real estate photographers are required by realtors and builders to know the details of the property as well as by the customers buying such properties. One question many homeowners and realtors ask is why they should invest money in a professional and experienced real estate photographer.
In 2013, 83% of home buyers searched the Internet when looking to purchase a home. Four years later, in 2017, the percentage of home buyers that searched the Internet when looking for a home jumped to 92%. Consumers are purchasing and becoming competent with more devices such as laptops, tablets, and smartphones. These consumers are home buyers, and they want to shop online. Their trend is showing us that they recognize how useful technology is and therefore they are going to be better at noticing professional real estate photography as opposed to point-and-shoot or smartphone photographs.
It is necessary to have professional real estate photos not just to stand out from the competition but because they are your first, and sometimes only impression to the majority of potential home buyers.
A recently published article shows that in the majority of price brackets, more homes sold that had photos from a professional photographer and camera compared to photos taken with a point-and-shoot or smartphone. A professional camera can affect how a buyer looks at a listing, and the benefits can be seen starting in the $275K price point. This data was obtained in bulk, and therefore the image data was examined to see if a professional camera was utilized to take the photo. No consideration was made to determine if a professional photographer was controlling the camera. Most likely if the data represented photos taken by a professional photographer, not just an image taken with a professional camera, the benefits would be even more significant.
Using professional real estate photos can draw more attention to your listings and result in more leads by potential buyers. Through our own research, we have consistently found listings that utilized professional real estate photos generated an average 139% increase in clicks compared to similar listings in closely located zip codes.
We realize that more click-throughs don't necessarily lead to more sales, but reaching more buyers with your listing betters your chance of finding the right buyer.
Danzi Photography had always had big aspirations to be the area's largest real estate photography firm, but we never lost sight of the importance of treating every customer and client with the utmost professionalism
One of the reasons for being a success in New Jersey and New York City as a real estate photographer is the use of the latest technologies and best equipment. Technologies such as immersive 360 photos as well as aerial drone photography and video.
About Danzi Photography:
Danzi Photography is a full-service photography company based in Jersey City, NJ, specializing in commercial and residential photography, aerial drone photography and drone video, wedding photography, engagement photography and portrait photography. Serving all of New Jersey and the Greater NYC area, our goal is simple: to help you sell or rent your property or create the most memorable images from your special occasion.