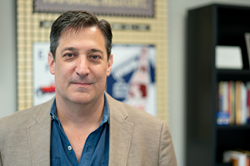 "There are many products out there, so it is good to get guidance from a professional to make sure that new technology dovetails with your home and existing systems," said Dan Singer.
PORT CHESTER, N.Y. (PRWEB) November 12, 2021
As the fall approaches homeowners getting ready to winterize are considering ways to save on energy costs and simplify their home systems. Home automation is being considered by more and more homeowners, but there are many options to weigh.
Home automation is exactly what it sounds like: automating the ability to control items around the house with a simple push of a button or voice command. Smart Thermostats work with your HVAC system and other smart home hubs, to learn your routines and preferences. They integrate with your smartphone and offers the latest sensor technology, enabling you to control the temperature of your home — even when you are not home.
If you are considering a thermostat replacement, a Smart Thermostat is the way to go, according to Dan Singer, Co-President of Robison, a home comfort company based in Port Chester, NY. Here's why:
1. Gives you "remote" control: One of the biggest benefits of a smart thermostat is that you can adjust temperatures and change its programming from anywhere. Whether you have one home or multiple residences around the country, smart thermostats let you control the temperature in all of them with quickly and easily.
2. Save energy: More precise control of your thermostat will result in more energy savings for you. Smart thermostat apps can also help you maximize savings by sending you tips on how to conserve energy and by giving incentives for making energy-efficient choices.
3. Corrects errors and time away: You're busy and have many things to do. So you may forget to make adjustments to the thermostat before you leave the house for the day. Forgive yourself! Simply use your smart thermostat app to adjust the settings to your preference. And if you'll be leaving the house for an extended period of time, you can set it to a particular temperature when you are gone without interfering with the regular programming for your normal schedule.
4. Easy programming: The smart thermostat app is designed to be intuitive, making programming and adjustments a breeze.
5. Records usage trends: A smart thermostat delivers usage reports so you can view your home's short-term and long-term energy consumption. You can also compare it to past reports to see how your energy efficiency is improving.
6. Lets you know if there's a problem: If your system is not working as it should —for example, the thermostat disconnects for some reason, or the temperature in your home is not staying in the programmed range — you'll get immediate alerts through your email.