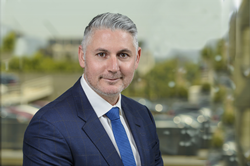 LOS ANGELES (PRWEB) March 09, 2020
It is often said that there is no wrong time to go solar, but is there a best time?
As we edge closer to spring, many people are beginning to consider their option to ditch their utility company and make the switch to solar.
Nicki Zvik, Founder of Green Solar Technologies and renewable energy advocate, explains, "Green Solar Technologies tends to get quite a boost in business during the spring months. We notice that many people hold off during the winter months to install solar even though installing solar panels in the winter is just as beneficial. But it's understandable that as the days grow longer and the temperatures get warmer, solar comes to the forefront of people's minds. And while solar is a great idea regardless of the month, spring installation can have certain benefits that should not be overlooked."
Zvik goes on to explain the unique benefits springtime installations have that other seasons tend to lack, but they might be a bit different than one would expect.
"For starters, installing solar panels can be somewhat easier from a construction standpoint when weather conditions are more favorable," shares Zvik. "When going through a solar panel installation, warmer, more predictable weather can make it an overall easier process for those who are doing the installation and for the homeowners. Winter months can have heavy snow or ice which can sometimes delay an installation date, and frigid temperatures can be hard to endure for all parties involved."
Though solar panels can actually perform more efficiently in cooler weather, Zvik makes it clear that it is understandable that the overall process can be a bit more complicated when weather conditions don't comply.
Zvik continues, "But beyond the actual installation, spring offers longer days which means there is more sunlight to be absorbed by the panels. This is not to say that solar panels don't work extremely well throughout the entirety of the year, but the initial boost the the system can get from longer days can be appealing to homeowners. It is also important to note that as temperatures rise, so do utility bills since people tend to use more electricity when it's warmer. So switching to solar panels can be a more attractive option as people are trying to cut utility costs."
Zvik has also noted in the past that people also stay home more often in the spring and summer whether that be to enjoy time with family and friends or the simple fact that those in grade school or college are typically off in late spring and summer meaning that they are spending more time at home using that much more electricity.
"The beauty of solar is that it is completely free," Zvik adds. "Other than the initial cost of the system and installation, solar energy costs nothing to absorb, store and use. So the more electricity a household uses, the more necessary a solar panel system is for a home, and it's best to install solar panels before homeowners pay a cent more to their local utility company."