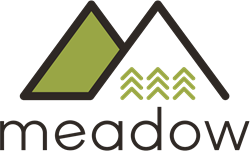 There's a widening gap between developers and businesses that want to build connected hardware, and the ability to actually do that. Meadow closes that gap empowering the ten million .NET developers to build really interesting hardware experiences as easily as they build mobile or web apps today.
PORTLAND, Ore. (PRWEB) October 02, 2018
Wilderness Labs announced Meadow, a new IoT platform targeted at enterprise and professional developers today.
Meadow revolutionizes IoT development by allowing developers to run full, .NET Standard 2.x apps on a microcontroller and includes a set of hardware drivers and APIs on top that makes hardware development plug and play.
"There's a widening gap between developers and businesses that want to build connected hardware, and the ability to actually do that. Meadow closes that gap empowering the ten million .NET developers to build really interesting hardware experiences as easily as they build mobile or web apps today," said Bryan Costanich, cofounder and CEO of Wilderness Labs.
However, Meadow isn't limited to .Net developers, "honestly, this opens up hardware development to developers of all kinds, because it makes it so much easier," continued Bryan.
Enterprise Features
Meadow also includes support for secure, over the air (OTA) updates, allowing IoT field installations to be managed remotely; a key feature for enterprise IoT deployments.
"Meadow is going to open up a whole new set of possibilities for connected things development. And because it runs on an ultra low energy device, you'll be able to put it everywhere. Battery, solar, and even power over ethernet (POE) installations are going to become commonplace, which means that for many of these devices, physical access will be limited, so centralized management is an absolute requirement," said Bryan.
In addition to OTA updates, Wilderness Labs has plans for basic field monitoring, crash reporting, and analytics to make sure that Meadow devices are performing in situ.
And because Meadow uses .NET, enterprises can use existing teams and code investments to build IoT, instead of having to hire new developers that specialize in hardware. "It's a similar value proposition to what we created at Xamarin; there were all these existing developers out there that wanted to do mobile, as well as lots of existing enterprise code investments that we enabled on a brand new platform," Bryan, an early Xamarin executive, explained. Xamarin was acquired by Microsoft for more than $400MM, largely for its value in the enterprise market.
Security First
Another important aspect of the Meadow aspect focused around security. Meadow features ground-up security considerations, from hardware level security and secure updates, but Wilderness Labs is also committed to shipping software components intended to make security easy from a UX perspective. "It's not enough to have secure over-the-air updates, signed firmware, tertiary certificate revocation, etc., but security goes all the way up the stack. The Mirai bot hack worked because a bunch of these connected security cameras had default usernames and passwords; we're going to be shipping components that you can just drop in and provide a fantastic, easy UX for changing those things, as well as developer guidance and education to help folks understand how to take advantage of the security features in the Meadow stack," Bryan said.
Meadow Enables Artificial Intelligence in IoT
Recently, Pete Warden, head of TensorFlow at Google, wrote that the bulk of artificial intelligence will actually be done on microcontrollers, and Meadow is the first microcontroller development platform to deliver on that promise, running machine vision via TensorFlow and other high level AI packages locally on chip.
AI is expected to play a key role in IoT with machine vision and other deep learning algorithms being run on image and other sensor data at the source to streamline data collection and allow devices to make decisions in the field. However, Meadow is the first IoT microcontroller platform to specifically target AI use cases.
Emerging Market
The global IoT market is expected to be more than USD$1Trillion/year by 2025, and much of that money is forecasted to be spent on developer tooling, platforms, and services. And that market is ripe for disruption, while microcontrollers are poised to become the dominant form of computing, with an estimated 75B of them in situ and connected by 2025, nearly all microcontroller development today is done in low-level languages such as C/C++, and the tooling hasn't changed much since the 1980s.
"I think one of the things that has held IoT back thus far is the barrier to entry; there is a fantastic breed of new computing devices that can do everything that a miniature computer can do and more; they only cost a few dollars, can run on a coin cell battery for years, and yet, programming them is a slog through the 80s," remarked Bryan.
ST-Based F7 Board the First in the Line-up
While Meadow is intended to run on a variety of 32bit microcontrollers, their first board will be based on the STMicroelectronic's STM32F7 chip, the successor to the wildly popular STM32F4 chip that is in a number of microcontroller developer boards including Netduino. The F7 series is twice as powerful but uses half the energy of the F4 chips, and includes a number of interesting features such as a built in JPEG codec for handling camera and video streams, as well as a 2D graphics accelerator for providing UX on a variety of screens.
They're also working on an ESP32 based board that will bring high-end features and connectivity to a low-price market. "We're looking forward to the day when you'll be able to embed a ESP32-based Meadow board to products for under $10," Bryan noted.
Adafruit Feather Form-Factor
Additionally, the Meadow F7 board is designed to be Adafruit Feather form-factor compatible, and includes a battery connector and onboard charger, so it can easily run off a battery, or hooked up to a solar panel for indefinite use via solar recharging.
By design, the F7 is also meant to be embeddable by default. "The great thing about the Feather form-factor, is that you can use it as a dev board, or embed it. It's really a great design," Bryan said.
Shipping Soon
Wilderness Labs, who revived the Netduino brand when they acquired it two years ago, haven't set a release date yet, Bryan explained; "we're very close. We've been cranking on this thing in secret for two years, and now it's time to get shipping. We're going to pre-sale a production run of boards via a Kickstarter campaign that is going to kick off very soon."
About Wilderness Labs
Founded in 2016, Wilderness Labs is the manufacturer of Netduino boards, and the creator of Meadow. For more information, you can find their blog at blog.wildernesslabs.co.