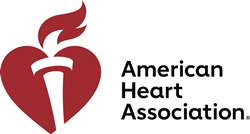 "We are excited to integrate the American Heart Association's content and tools into our mobile applications and offer clinically-vetted guidance to our users in the moments that matter most."
SAN FRANCISCO (PRWEB) January 14, 2020
Wildflower Health will join the American Heart Association's Center for Health Technology & Innovation's (the Center) Innovators Network. The Association's Center is focused on building and fostering health technologies and relationships in pursuit of innovative and scalable solutions across the healthcare market.
The Center helps members of its Innovators Network in the healthcare technology field align and integrate their technology with the Association's digital resources to encourage development and adoption of digital healthcare solutions.
Wildflower joins the Association's Innovators Network bringing with them digital health technologies that empower the Chief Health Officer of the Home, which is typically "mom." Wildflower users access digital support via their smartphone or tablet to better connect with the healthcare system.
"Our focus is on connecting consumers with trusted clinical resources that are personalized to each individual's healthcare journey," said Leah Sparks, CEO and Founder of Wildflower Health. "We are excited to integrate the American Heart Association's content and tools into our mobile applications and offer clinically-vetted guidance to our users in the moments that matter most."
This endeavor aims to couple Wildflower's digital solutions with the Association's science-based condition management plans (called, CarePlans) with the intent of educating and engaging at scale with the promise of improving health outcomes. As part of the collaboration, Wildflower and the Association will also explore joint research projects.
Wildflower's personalization platform brings employer, payer and provider resources together in one digital user experience, connecting consumers to the right support at the right time. The solution addresses the evolving needs of families across all life stages, with specific focus areas such as pregnancy, family planning/fertility, pediatrics, women's health and general adult health and wellness. Users can manage multiple profiles with the ability to coordinate the needs of moms, dads, kids and aging parents all on one application interface.
About Wildflower Health
Wildflower empowers women and their families to confidently navigate and access the care they need, when they need it. By deeply integrating our technology into healthcare and personalizing the user experience, we help the entire healthcare ecosystem meet the expectations of today's consumer, driving a meaningful impact on health for entire families. Learn more at http://www.wildflowerhealth.com.