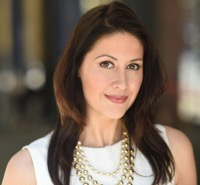 If we are ever going to improve patient care and reduce costs, patients must be more frequently connected to healthcare.
SAN FRANCISCO (PRWEB) March 13, 2019
Wildflower Health today named pharmacy supply chain healthcare veteran Kristin Begley PharmD as Chief Commercial Officer. In this newly established role, Begley will support the company's rapidly growing roster of payer, provider and employer clients. She also will be tapped to help guide Wildflower's expanding digital solutions for improving family health.
"We are so fortunate to welcome Kristin to the Wildflower family," said Leah Sparks, CEO and Founder of Wildflower. "Her expertise and background enrich our ability to proactively support our clients and respond strategically to the challenges they face as they work with us to transform how they engage consumers."
Wildflower has been rapidly building out capabilities that support families at every age and stage, including fertility, pregnancy, pediatrics, NICU, women's health and eldercare. The company recently launched an Amazon Alexa Skill for newborn tracking and acquired Circle, an innovative mobile health business incubated by Providence St. Joseph Health. During this time, the company has grown its footprint across the healthcare ecosystem, now supporting clients who care for than 50 million Americans.
A more sophisticated solution set and a larger client base prompted Wildflower to bolster its leadership team by recruiting Begley, who brings two decades of healthcare experience and innovation to the company.
"I am excited to join such a dynamic and passionate organization," said Begley. "If we are ever going to improve patient care and reduce costs, patients must be more frequently connected to healthcare. Wildflower's interface amplifies healthcare system resources in a highly personalized way, with the goal of creating experiences people love while delivering measurable clinical and financial results to clients."
Prior to joining Wildflower, Begley was a founder and served as Chief Pharmacy Officer at Truveris, a health technology company that sheds light on the inner workings of the pharmaceutical supply chain. She helped build and deploy an advanced analytical technology platform for payers, advisers and consumers that identified plan improvements and savings opportunities more efficiently throughout the pharmacy benefit management process.
Begley formerly led Hewitt's National Pharmacy Practice, where she managed pharmacy benefit strategy for Fortune 500 companies and was most recently Chief Commercial Officer for EmpiRx Health, an innovator in the pharmacy benefits management sector championing risk-based contracts for payers.
"As a healthcare veteran who has worked with patients, providers and payers, Kristin deeply appreciates how important it is to personalize the care experience for women and families," said Sparks. "She will play a pivotal role in helping us build and deliver solutions that remove confusion, mistakes, and unnecessary cost from the system."
About Wildflower Health
Wildflower empowers women and their families to confidently navigate and access the care they need, when they need it. By deeply integrating our technology into healthcare and personalizing the user experience, we help the entire healthcare ecosystem meet the expectations of today's consumer, driving a meaningful impact on health for entire families. Learn more at http://www.wildflowerhealth.com