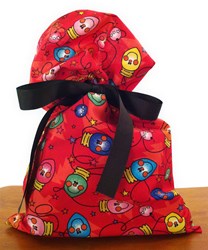 These eco friendly materials [glass, stainless steel, and bamboo] are not only toxin free but they are also so much more useful than plastics for serving and packing food, or carrying drinks, and will save money in the long run
Plantation, FL (PRWEB) November 12, 2013
When many people think about Thanksgiving and Christmas, they envision gatherings with friends and family and lots of food. But along with the Holidays come more than just gifts and feasts, and for people who want to be healthy and stay "green" it might require some pre-planning. Wild Mint, a company that promotes healthier living through avoiding toxic products and maintaining earth friendly practices, is sharing some tips on how to shop eco friendly and safe for the Holidays.
"Most importantly, people need to remember that reusable items such as glass, stainless steel, and bamboo are better alternatives to plastic for more than one reason," said President of Wild Mint, Hannah Helsabeck. "These eco friendly materials are not only toxin free but they are also so much more useful than plastics for serving and packing food, or carrying drinks, and will save money in the long run."
In addition, there are money-saving tips for every room in the house, from cleaning to personal care products. To help shoppers watch their pocketbook this Holiday season while maintaining wise shopping choices, Wild Mint is sharing their top tips:
1) Ditch the disposables– The cost of using disposable items adds up for one's wallet and contributes to environmental pollution. Disposable bottles, napkins, utensils, etc., can all be replaced with reusable options like glass, stainless steel, organic cotton, and bamboo. These healthy alternatives will last longer, paying off in the long run.
2) Bring a reusable bottle – It's been estimated that sipping from a reusable bottle (glass or stainless steel) instead of a disposable one could save a person a whopping $550.00 a year (one disposable bottle daily at its average cost). A onetime small investment for a reusable BPA free water bottle is a smart choice!
3) Multi-purpose glass – Glass products last longer than plastic and have many uses. With a glass container a person can heat food in the microwave, store leftovers, pack lunch, and cook meals in the oven! In addition, glass is safer since its non toxic and doesn't have the toxic chemical, BPA.
4) Love the freezer – People should purchase large portions of cheaper in-season produce, so they can freeze some when the items go out of season and are more expensive. To keep food fresh and safe in the freezer, use reusable glass containers that can be popped right in the refrigerator or microwave to defrost.
5) Watch out for high-priced "greenwashed" products – Greenwashed products are those that are marketed as eco friendly or toxin-free whether or not they have legitimate evidence to back up those claims. Cleaning items are an area where there are a lot of greenwashed products and to be safe, a person should only shop from reputable brands they trust.
6) Online shopping – In many cases online shopping is not only more convenient, but can be cheaper than visiting a retail store. People can save money on gas and find great discounts on everything from personal care items to baby supplies through free shipping offers and signing up for store emails.
7) Unconventional gift wrapping – Instead of the traditional and wasteful wrapping paper that is such a big part of many holiday celebrations, try unique options like using t-shirts, or reusable gift bags to wrap presents. Not only are these options also gifts on their own, but they can be reused for many years more!
About Wild Mint
Wild Mint is dedicated to helping people live eco friendly, healthy and non-toxic lifestyles. Started by a mother of 6 in her quest to find safer alternatives to toxin-laden products, the company shares invaluable knowledge and resources on their website, http://www.wildmintshop.com. On a mission to positively influence people's lives, Wild Mint is a one-stop source for trusted information and safer, more environmentally friendly products.