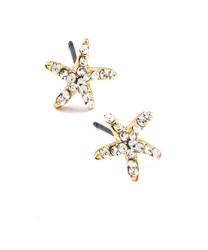 what better gift to give to others than one that not only looks great, but also gives back to the environment
Plantation, FL (PRWEB) December 10, 2013
Wild Mint, an eco friendly, toxin-free company that provides safer alternatives to chemical laden products on their website, WildMintShop.com, is introducing their new selection of eco friendly bags and recycled jewelry to their site. The unique bags, which include the popular "belt bag" design, are made from 100% sustainable recycled leather, while the jewelry is made using recycled metal and is lead-free, cadmium-free, and nickel-free.
In time for Christmas, the eco friendly bags and recycled metal jewelry are great additions to Wild Mint's wide variety of safer products for the home and families, which make great gifts. In addition to being better for the planet, the bags and jewelry are fashionable and functional.
"We're so excited that these sustainable, toxin free fashion products are available on our site in time for the Holidays," said Wild Mint's President, Hannah Helsabeck, "and what better gift to give to others than one that not only looks great, but also gives back to the environment."
In order to receive the bags and/or jewelry in time for Christmas, as well as other eco friendly and non toxic gifts, Wild Mint is including their time table for shipping below. The company is also offering 10% off all orders placed through 12/16 (12pm EST) with coupon code GIFTS at check out.
Christmas Shipping Timetable:
Best Way Ground - Place orders by 12/17, 1pm (Wild Mint must send UPS Ground for this guarantee)
2-3 Day Express - Place orders by 12/19, 5pm (Delivery by 12/24)
Next Day Express - Place orders by 12/23, 5pm (Delivery on 12/24)
In addition to the eco bags and jewelry, Wild Mint also has many green toys for children, personal care products, and products for the kitchen and home now on sale up to 30% off. Families that want to go toxin-free and celebrate a healthier holiday into the New Year will find everything they need at Wild Mint to start taking steps towards their healthy lifestyle goals.
About Wild Mint
Wild Mint is dedicated to helping people live eco friendly, healthy and non-toxic lifestyles. Started by a mother of 6 in her quest to find safer alternatives to toxin-laden products, the company shares invaluable knowledge and resources on their website, http://www.wildmintshop.com. On a mission to positively influence people's lives, Wild Mint is a one-stop source for trusted information and safer, more environmentally friendly products.