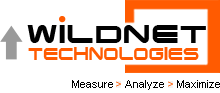 Noida, India (PRWEB) December 19, 2013
Undeniably, content is the heat of present day's marketing strategies. Business should adopt an effective selling content strategy in order to grow a positive awareness about the business brand. This is what inbound marketing strategy involves. It is a marketing strategy that involves the creation of valuable and worthy content for your customers. Under its effectual inbound marketing strategy, Wildnet Technology will create and promote remarkable and focused content of the customers thereby building stronger customer relationships and hence 'attracting' the target customers to the respective website.
Basically, inbound marketing signifies advertising a company with the help of blogs, articles, videos, e-newsletters, SEO, social media marketing and other forms of content marketing. The strategy is highly successful in generating more leads for businesses. Businesses can improve their SEO, create brand awareness, generate thought leadership, establish credibility, build reliable reputations and develop valuable customer relationships by incorporating Wildnet's inbound marketing strategies to their online marketing campaign.
The content strategist available at Wildnet Technology help clients create original content that communicates all about client's products and services. Besides creating great and engaging content, the SEO specialists at Wildnet Technologies also implement strategic inbound marketing practices which result in dramatic increase in web traffic and leads.
About Wildnet Technologies
Besides being India's top SEO outsourcing agency, Wildnet Technologies has received many laurels for being innovative and thoughtful in digital marketing arena. The company is recognized as one of the most respected and standing India-based internet marketing services provider. Some of the most popular services offered by Wildnet Technologies include Search Engine Optimization, Social Media Optimization, Pay per Click Advertising, Link Building, Web Design and Web Development etc. Since its foundation, the company is gaining consistent revenue growth. The company believes in providing quality services to the clients as it is a key to maintain a healthy and long-lasting relationship with clients. The result-oriented SEO services offered by the company are designed specifically to render greater ROI. The highly qualified and skilled search engine specialists give all their potential to uplift the position of client's website at top search engines and improve their online reputations and credibility. Also, the company is a certified partner of Google Adwords.
Contact Details:
Wildnet Technologies Pvt. Ltd.
30, Sector 63,
Noida - 201301 (UP)
INDIA