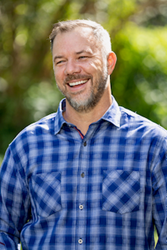 Future Church Co. will provide an unparalleled suite of tools and expertise to serve churches and its leaders.
ATLANTA (PRWEB) August 21, 2020
Future Church Co. today announces its formation as an organization dedicated to supporting the church and its leaders in the post-COVID church. Founded by Will Mancini, previously of Auxano, he is joined by Dave Rhodes and Kelly Kannwischer in this new venture. "I could not be more thrilled to be launching a new initiative for such a time as this with two amazing friends and long-time partners in ministry," comments Will Mancini.
Will's latest book, Future Church, will be released December 2020 by Baker Publishing. Future Church explores the disciple making opportunity for the church in the decades to come. Gleaning from more than 20 years as a leading church consultant, Future Church offers an inspiring and compelling view into driving real church growth based by empowering people to live their special calling and make their ultimate contribution to God's kingdom.
Future Church Co. is an umbrella organization which contains three distinct entities—Younique, Pivvot, and Denominee.
Younique was launched in 2016 as the first personal calling and life plan designed specifically to be led and multiplied within the church for individual followers of Jesus. More than 3,000 people have named their life call through this break-thru process led by coaches in the local church.
Pivvot, which is being launched simultaneously with Future Church Co., will serve local churches directly, delivering onsite and virtual consulting based on the Funnel Fusion master tool introduced in the book, Future Church.
Denominee was launched in 2019 with a powerful set of tools designed to equip network leaders to increase the value they bring to the churches they serve. In its first year, Denominee is already working with multichurch families, church planting networks, and denominational groups on local, regional, national, and global levels. The client list continues to grow during the COVID pandemic.
An interconnected ecosystem of organizations, Future Church Co. will provide an unparalleled suite of tools and expertise to serve churches and its leaders.
Will Mancini is the founder of the Future Church Company and author of Church Unique, God Dreams, Younique, and Future Church. He founded Auxano in 2004, serving until July 2020 as its lead visionary and consultant. Will lives in Houston, Texas with his wife Romy and daughter, Poema.