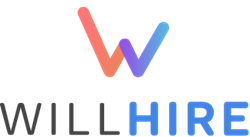 WillHire's Direct Sourcing & Talent Pool Management solution has been successfully implemented by large enterprises and has been proven to reduce both spending and time to hire, said Praneeth Patlola, Chief Product Officer, WillHire
AUSTIN, Texas (PRWEB) April 28, 2020
Compunnel today announced its WillHire Direct Sourcing & Talent Pool Management Software application is now available on SAP® App Center, the digital marketplace for SAP partner offerings. The integration of WillHire with SAP Fieldglass Contingent Workforce Management enables businesses using SAP Fieldglass solutions to leverage its artificial intelligence (AI) capabilities to help build and hire from a vetted private talent pool of contingent workers.
The WillHire Direct Sourcing & Talent Pool Management application adopts direct hiring strategies for full time employees such as employee referral programs, employer branding and personalized job recommendations into the temporary labor hiring ecosystem. The direct sourcing approach for contingent labor will help businesses optimize spend and improve contingent workforce program efficiency.
Due to the rising importance of contingent workers who often operate at the core of business, organizations are taking a more strategic, comprehensive approach to total talent management and workforce planning.
Today, contingent labor programs are heavily dependent on traditional staffing suppliers to source talent. Rather than relying on third-party suppliers, which can lead to issues with time to hire and quality of projects, WillHire Direct Sourcing & Talent Pool Management enables companies to find contingent workers directly.
The WillHire solution brings innovation to the contingent workforce landscape, bridging the disconnect between procurement and human resource functions so that organizations can adopt a total talent management strategy.
"WillHire's Direct Sourcing & Talent Pool Management solution has been successfully implemented by large enterprises and has been proven to reduce both spending and time to hire," said Praneeth Patlola, Chief Product Officer, WillHire by Compunnel. "The integration of our app with the SAP Fieldglass Contingent Workforce Management solution and our strong SAP partnership, further enable us to help more businesses access our platform and optimize their contingent workforce programs. Customers can expect to gain a competitive advantage by building a steady pipeline of temporary labor and advancing their total talent management strategies."
WillHire provides businesses that use SAP Fieldglass solutions with capabilities to source, screen and engage contingent workers more cost effectively, including the ability to:

Launch employee referrals for temporary labor jobs with no additional budget needed
Attract contract talent from 100+ job boards
Engage talent with personalized job recommendations through text and email
Identify top talent easily with AI and built-in self-assessments
Engage candidates from retiree and alumni networks
Deliver an advanced candidate user experience while quickly growing a private talent pool
At SAP App Center, businesses can discover approximately 1,800 innovative partner solutions that integrate with and extend SAP solutions. The solutions are SAP-validated and can be sorted by SAP product line, industry, solution type and use-case scenario, creating a seemingly endless supply of opportunities. Find, try, buy and manage SAP partner solutions digitally at http://www.sapappcenter.com.
Compunnel is an SAP silver partner in the SAP PartnerEdge® program. As such, it is empowered to build, market and sell software applications on top of market-leading technology platforms from SAP. The SAP PartnerEdge program provides the enablement tools, benefits and support to facilitate building high-quality, disruptive applications focused on specific business needs – quickly and cost-effectively. The program provides access to all relevant SAP technologies in one simple framework under a single, global contract.
About WillHire from Compunnel
WillHire is the direct sourcing solution offering from Compunnel, one of the leading talent solutions providers in the US since 1994. Compunnel is an early technology adopter in the talent management industry and has developed several solutions based on the ideas of crowdsourcing, referral networks and marketplaces. With offices in 29 states in the US, Compunnel has its global operations in Canada, UK, India and Philippines.
For more information about the WillHire Direct Sourcing & Pool Management solution, visit https://www.willhire.co
# # #
SAP and other SAP products and services mentioned herein as well as their respective logos are trademarks or registered trademarks of SAP SE in Germany and other countries. Please see https://www.sap.com/copyright for additional trademark information and notices. All other product and service names mentioned are the trademarks of their respective companies.
For more information, press only:
Praneeth Patlola, Chief Product Officer
marketing@willhire.co
(609) 606-9010 x 5821