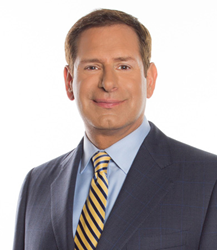 Buffalo, NY (PRWEB) August 11, 2017
With school supply shortages in many inner city and suburban schools, Upstate New York attorney William Mattar steps in with his firm's annual Pencils 4 Schools campaign, which has grown significantly in just a few short years.
"Seeing the program grow to this level in just a few short years shows the tremendous need for the most basic of supplies. We're glad we can help schools in some way," said Mattar, founder of William Mattar Law Offices.
With school budgets tightening more each year, schools and parents are having a tough time providing all of the supplies needed. Teachers often find themselves reaching into their own pockets to purchase items for their classrooms and pencils are always on the list.
Teachers receiving pencil donations have countless numbers of students often showing up for class without something to write with, not only during normal school days but during crucial school and state examination times. Cheektowaga, NY, teacher Kelly Mergler said, "I have seen so many grateful faces as the students reach out for something as simple as a pencil to help them through their day. Thank you so much for this fantastic program and for helping the kids to be their best every day."
With the Pencils 4 Schools campaign in full force during the month of August, William Mattar Law Offices pencil distribution will surpass the million pencil mark by the end of August. To register for the Pencils 4 Schools campaign and request pencils, please visit http://www.williammattar.com/community-involvement/programs-and-campaigns/pencils-4-schools/.
About William Mattar Law Offices
William Mattar law offices focuses on personal injuries from motor vehicle accidents. It was named one of 2017's Best Companies to Work for in New York. William Mattar is a board member and immediate past president of the local Bar Foundation, and is an active member of the New York State Bar Association and WNY Trial Lawyers Association. For more information, please call (844) 444-4444, or visit http://www.williammattar.com.
For media inquiries, please call 805.650.6121, ext. 361.