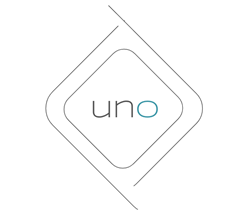 The new "Willo Uno" delivery button is the digital learning equivalent of ROKU™ or Fire TV™ for streaming content channels
INDIANAPOLIS (PRWEB) March 31, 2020
In response to our global Coronavirus pandemic, Willo Labs will provide its LMS integration platform to colleges and schools at no cost for open access content and courseware. We have received many requests from across the education community for advice and information on how we and our technology can help them get learning content online fast and at-scale for the future. And since our inboxes and media feeds are chock full of crisis statements, we'll keep this one short and to-the-point for those who would like details on how we can help:

Willo is free for no-cost content: We have always waived fees for our LMS integration platform for access to no-cost course materials. That remains true for OER, school-owned content, and now, for open access to digital content and courseware offered by commercial publishers.
How Willo's tech helps right now: Our LMS integration platform with the new "Willo Uno" delivery button is the digital learning equivalent of ROKU™ or Fire TV™ for streaming content channels. Willo Uno means just one integration for a campus LMS team to get all courses and products online.
Student Data Privacy: With all courses going digital, a college's student data privacy risk explodes exponentially. Colleges can activate Willo privacy controls for digital content anytime, to anonymize and protect all private student data.
Complimentary digital consulting and planning: We have always offered our combined 100+ years of success through free digital learning consultation services, with concrete plans for key campus stakeholders. Whether you use Willo or not, we're happy to help get you through this challenging time.
"We actually paused before making any statement because it didn't seem right to talk about our work in a time of crisis. But when our clients and the community asked, we realized we aren't focusing on technology. It's about need and our responsibility. We're grateful to help where we can." said Willo Labs CEO, Andy Hall.

If you'd like to talk about your campus' needs? Email us: info@willolabs.com
Want to learn more about Willo? Sign up for a Webinar
Want to share info about Willo? Here's a 40-second overview video
*Disclaimer: Willo Labs is not affiliated with Roku or Fire TV