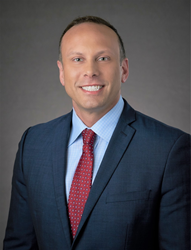 "This exhibit is such a great honor for Mayor Flippen. He loved our city and because of him, the manatee is our official mascot," stated Commissioner Bracchi.
WILTON MANORS, Fla. (PRWEB) March 02, 2021
Wilton Manors City Commissioner Mike Bracchi recently attended the opening night of Mermaids & Manatees: The Art of Sirens and Sea Cows presented by Art Gallery 21. The exhibit is being held in honor of the late Mayor, Justin Flippen, who suddenly passed away at the age of 41 in February 2020. It was Mayor Flippen's idea to have the manatee as the official mascot of the City of Wilton Manors.
Commissioner Bracchi stated, "This exhibit is such a great honor for Mayor Flippen. He loved our city and because of him, the manatee is our official mascot." A number of artists were commissioned to design manatees for this project. Three of them will be placed in public parks throughout the island city. "The statues will be a great addition to Wilton Manors. This project is just one of many, currently being implemented by the city, in order to encourage the development of arts and culture within our local community," stated Bracchi.
Art Gallery 21 is managed by local resident Constance Ruppender, who is overwhelmed by the support this exhibit is garnering. Ruppender has been collaborating with the city for the past year to ensure Mayor Flippen's legacy is memorialized, in part, via the manatee sculptures.
The Mermaids & Manatees exhibit continues through March 6, 2021 and is free to the public from 12:00 p.m. to 6:00 p.m., Thursdays, Fridays, and Saturdays. Social distancing and masks are required.
About Art Gallery 21
Art Gallery 21 is a 501(c)(3) nonprofit organization whose goal is to make art experiences a part of everyday life in Wilton Manors, and to create a sense of place, grounded in the relationships we share as residents, business owners and visitors. Art Gallery 21 is located in the Woman's Club of Wilton Manors, located at 600 NE 21st Court. Visit https://artgallery21.org/ or call 954-661-4740 for more information.
About Mike Bracchi
Bracchi was elected to the Wilton Manors City Commissioner in November, 2020. He practices full-time as an attorney and is a Shareholder in the Florida Probate Law Firm, PLLC. Bracchi has earned a number of degrees including a Juris Doctor (J.D.), a Doctor of Pharmacy (Pharm.D.), and an M.S. in Business Management and Leadership. Bracchi is licensed to practice law in Florida and New York as well as being licensed to practice as a pharmacist in Florida and New York. He also serves as an Arbitrator with the Financial Industry Regulatory Authority, and previously was an Arbitrator with the New York City Court – Small Claims Division.