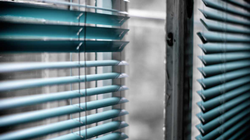 Blinds Galore is our new favorite among many excellent choices in the window blinds industry
OVERLAND PARK, Kan. (PRWEB) November 18, 2020
TopConsumerReviews.com recently awarded its first-place ranking to Blinds Galore, an industry leader among stores offering Window Blinds.
While some home decor trends come into fashion and seem to leave just as quickly, blinds continue to be one of the most popular window treatments on the market. Whether a homeowner is trying to change the look of their living room to prepare their house for sale or a new parent needs a way to block out light in the baby's nursery, there are options too numerous to count when it comes to window blinds. In the past, getting the right blinds required an in-home appointment with a pushy salesperson or repeated trips to the local home improvement store, making it a less-than-pleasant experience. However, today's marketplace includes many online retailers of window blinds, who offer the tools, expertise and selection that can get shoppers the perfect window treatment on the first try - and often at prices that easily beat what can be found at brick-and-mortar retailers.
"Blinds Galore is our new favorite among many excellent choices in the window blinds industry," stated Brian Dolezal of TopConsumerReviews.com, LLC. "Right off the bat, they simplify buying blinds by offering not one but two options for samples: their Top 10 Favorites package, which is especially useful if you're not familiar with the different varieties available, or choose your own sampler of 15 different products if you're narrowing down specifics that already interest you. And, we love that Blinds Galore tries to take the fear out of getting the measurements right the first time: their 'love it or exchange it for free' guarantee gives you 30 days to return your window blinds for any reason (including an 'oops' on the size). More than a thousand shoppers have given this retailer a perfect five-star rating, and we do too: Blinds Galore earns our highest recommendation among stores that sell window blinds in 2020."
To find out more about Blinds Galore and other online retailers of Window Blinds, including reviews and comparison rankings, please visit the Window Blinds category of TopConsumerReviews.com at https://www.topconsumerreviews.com/window-blinds/.
About Blinds Galore
Blinds Galore is a small family owned business that is passionate about bringing into your home beautiful and affordable custom window treatments. They believe that window treatments are the finishing touch to your style and they are dedicated in helping you create and complete windows that you will love. As mobile shopping expands and design interest flourishes, Blinds Galore emphasizes the ease of shopping on the go, promoting energy efficiency, child safe windows, smart home technology and their new curated boutique blinds and shades..
About TopConsumerReviews.com
TopConsumerReviews.com, LLC is a leading provider of reviews and rankings for thousands of consumer products and services. From Window Blinds to Flooring and Foam Mattresses, TopConsumerReviews.com delivers in-depth product evaluations in order to make purchasing decisions easier.