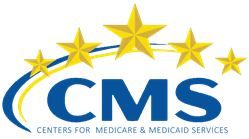 "Through our continued commitment to excellence in Quality of Care, Ridgecrest is honored to be distinguished as a 5-Star center," says Todd Corless, Windsor's administrator. "We would like to take this time to thank our staff for their hard work and continued dedication and compassion."
PHOENIX (PRWEB) February 06, 2023
Windsor Ridgecrest Healthcare, a 200-bed skilled nursing and rehabilitation center located in Phoenix, Arizona, announced today it has been awarded a 5-Star overall rating by the Centers for Medicare and Medicaid Services (CMS).
CMS created the Five-Star Quality Rating System to help consumers, their families, and caregivers compare nursing homes and navigate the intricacies of choosing the appropriate facility for their family member. Nursing homes are assigned an overall star rating between one and five stars by CMS, with five being the highest, and specific ratings in each of the following three areas:
1. Health inspections. State inspectors conduct yearly health and safety inspections of nursing homes for compliance with Medicare and Medicaid regulations. A nursing home may also be inspected based on a complaint submitted by a resident (or other individual), or based on a facility's self-reported incident. Nursing homes are also inspected for compliance with infection control and prevention standards.
2. Nurse staffing. Higher staffing levels and lower staffing turnover in a nursing home may mean higher quality of care for residents. Hours worked by different types of staff are reported by nursing homes, and are used to calculate a ratio of staffing hours per resident per day and the staffing turnover rate. Hours per resident per day describe the average amount of time staff are available to spend with each resident each day. Staff turnover describes how many staff stop working at the facility within a given year.
3. Medical quality measures. The quality measures star rating measures parts of nursing home performance in certain areas of care, like if residents have gotten their flu shots, are in pain, or are losing weight. By comparing scores, you can see how nursing homes may be different from each other. The quality measures star rating is calculated from 2 different types of quality measures: short- and long-stay resident quality measures.
"Through our continued commitment to excellence in Quality of Care, Ridgecrest Healthcare is honored to be distinguished as a 5-Star center with Medicare.gov," says Todd Corless, Windsor Ridgecrest's administrator. "We would like to take this time to thank our staff for their hard work and continued dedication and compassion for the residents we are privileged to serve."