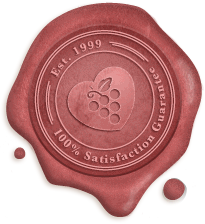 Seattle, WA (PRWEB) December 13, 2013
Washington state is praised as of the most fruitful wine regions in the world, delivering high quality tastes through a variety of grapes. Last week, Cellars Wine Club, a local wine of the month club, concluded a blog series on the wines of Washington with an elegant infographic. The post, titled One Washington Winery You Know and Two You Should Discover, covers three Washington wineries mentioned in previous posts. Click here to read the article.
The primary focus of the article is an infographic, a new visualization trend for many bloggers. An infographic is an increasingly popular way of displaying information through images, facts, graphs, etc. These are compiled into a single design, which makes for an optimal viewing experience. Cellars Wine Club has utilized many infographics in the past, illustration information on French, Italian, Australian, Californian, and most recently, Washingtonian wines and wine production. All of these posts can be found on their blog.
According to the infographic, there over 750 wineries in the state of Washington, which is subsequently the second largest U.S. wine producer. The three wineries featured are Ste. Michelle Vineyards, Cayuse Winery, and Whidbey Island Winery. Since Cellars Wine Club is local to Washington state, these wineries and wines are familiar to and appreciated by them.
The "Wine Minstrel", a.k.a. Byron Young, is the writer and builder of these articles. He commented on the latest infographic on Washington wines, stating that it was a "crown achievement" of their wine infographics, and that the Cellars Wine Club intends to build more of these in the near future. He also revealed that their next week's series and infographic would be on another local wine region: the state of Oregon.
About Cellars Wine Club
Based in Washington State, Cellars Wine Club ships wine club deliveries to members all over the US, without added shipping fees. They do not require monthly commitments, allowing those who sign up to switch at any time. Wine club memberships are available from their site in such variety that anyone can find a wine experience that appeals to them and fits their budget.