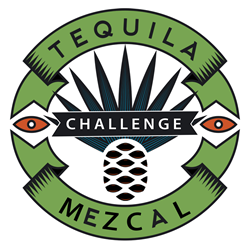 BROOMFIELD, Colo. (PRWEB) August 10, 2020
Wine Country International magazine publishers, and producers of professional beverage competitions have announced the 2nd annual Tequila Mezcal Challenge (TMC) is now accepting entries in more than sixty categories of Tequila, Mezcal and Agave spirits. The competition has expanded categories to include Premixed Tequila Cocktails and Mixers.
The competition is selecting a prestigious panel of Tequila & Mezcal professionals consisting of Master Sommeliers, F&B Directors, Journalists, and Retailers Buyers.
While the judging panel is building, the following "Stars of Tequila" are on the 2020 judging board; Kobe Desmet (author of the Tequila & Mezcal Complete Guide) Cesar Ramirez of the Las Vegas Tequila Patrol and Mixologist at the MGM Grand's Heche Bar and M.A "Mike" Morales of M.A. "Mike" Morales, CEO, Tequila Aficionado Media, to name a few.
Christopher J. Davies, Wine Country Network, CEO and Co-Founder, stated, "Our well-rounded panel of experts will taste the Tequilas, Mezcal & Agave Spirits "double-blind" and achieve the fairest scoring results possible. We are looking to identify the absolute best products in this exciting category!"
There are currently around 150 distilleries in Mexico, making Tequila, Mezcal, and Agave products. Each distillery is identified with a NOM (Norma Official Mexican) number, guaranteeing that the product is made to government quality standard. There are now 1,660 Tequila brands with more coming online every week.
The 2nd Annual Tequila Mezcal Challenge has pivoted during COVID-19. Judges will taste virtually from home and on Zoom. http://www.teqmezchallenge.com
Attn: Editors
Wine Country Network CEO, Christopher J. Davies is available for interviews on ZOOM or via the telephone.
High resolution photographs from the 2019 competition are available for publication use. View our photo gallery: https://www.flickr.com/photos/winecountrynetwork/albums/72157711542034087
Company Info:
The Tequila Mezcal Challenge (TMC) is organized by Wine Country Network, Inc, the publishers of Wine Country International® magazine and the organizers of these world-famous beverage competitions:

Wine Country Network, Inc. is a multi-platform media and event company dedicated to wine, beer, spirits, food, and travel. Christopher and Darcy Davies founded the company in 2002 in New York. Today the company is based in Broomfield, Colorado.
The company publishes Wine Country International® Magazine, a well-respected glossy print publication (2003 to 2012), which transformed into a fully digital magazine in 2013. The magazine is now available through Issuu, the world's leading digital publishing platform. https://winecountryinternational.com/