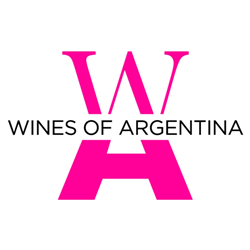 "We are thrilled to bring Wines of Argentina to New York [... as] a way of celebrating the excellence of Argentine Wine and the recognition it is receiving worldwide."
NEW YORK (PRWEB) November 08, 2022
Wines of Argentina, the entity responsible for the promotion of Argentine wine (Vino Argentino) at an international level, heads to New York City on November 10th for an unparalleled event that will highlight the country's high-quality and diverse wines. Trade and media professionals are welcome to taste over 100 wines from 30+ producers and learn more about the region during a masterclass led by renowned wine critic Joaquín Hidalgo at the General Consulate of Argentina in New York.
"We are thrilled to bring Wines of Argentina to New York for a unique event featuring Argentina's diversity and great potential," says Wines of Argentina President Alejandro Vigil. "It is a way of celebrating the excellence of Argentine Wine and the recognition it is receiving worldwide."
This event will be aligned with Wines of Argentina's campaign, Argentina Unsurpassed, which aims to highlight the exceptional moment Argentine wine is experiencing in terms of innovation, diversity and recognition. Thanks to the tireless and rigorous work of all the people and organizations that belong to the industry, the study of the Argentine terroir announces a promising future. Following the current challenges, the Argentine wine industry is positioned as a proposal that respects the environment from which it arises, expands its varietal and wines style offer year after year and increases its presence in the international markets.
Wines of Argentina has partnered with Vinous' Joaquín Hidalgo to kick off the event with a masterclass (11AM - 12:30PM), focusing on the region's fascinating combination of legacy and terroir that make it the most prolific wine region of South America, while also shedding light on advances, studies and improvements in the region's wine production practices.
The wines selected for the masterclass are all rated 92+ by Joaquin Hidalgo and come from the following producers:

Alpamanta
Bemberg Estate Wines
Bodega Catena Zapata
Bodega Colomé
Bodega Luigi Bosca | Familia Arizu
Bodega Piedra Negra
Bodegas Bianchi
Bodegas Salentein
Las Estelas Wines
Otronia
Tapiz
Terrazas De Los Andes
Trivento
Zuccardi Valle De Uco
"The Argentinian wine industry is going through a superlative period, both in terms of quality and creativity, which we have been chronicling in our annual Vinous reports," says Hidalgo. "This masterclass will provide an overview of recent developments in Argentina's diverse terroirs, where the stylistic richness available goes far beyond Malbec and producers are achieving world-class status."
The celebration will culminate in a grand tasting (from 12:30PM - 3PM) of over 100 wines from 30+ top producers of the country including:
A16, Achaval Ferrer, Alfa Crux, Antigal Winery & Estates, Arco Yaco, Belhara, Bemberg Estate Wines, Bira, Bodega Amalaya, Bodega Argento, Bodega Catena Zapata, Bodega Colomé, Bodega Luigi Bosca, Bodega Piedra Negra, Bodega Urqo, Bodegas Bianchi, Bodegas Diamandes, Bodegas Salentein, Casarena, Clos De Los Siete, Crowdfarming, Don Rosendo, Familia Miras, Familia Zuccardi, Finca Decero, Finca Huella, Finca Suarez, Las Estelas Wines, Lui Wines, Mundo Reves, Pascual Toso, Tapiz and Terrazas De Los Andes.
Trade and media professionals will not only be able to taste the wines, but also explore the three main pillars of Argentina Unsurpassed:
INNOVATION AND DIVERSITY: Advances in the study of Argentine terroirs are fundamental to explaining the diversity and interpreting the numerous styles that Argentine wine expresses.
SUSTAINABILITY: The natural environment in Argentina's geography is conducive to sustainable wine production, in addition to the sector's growing commitment to triple impact actions.
PRESTIGE: Argentine wine has been building its prestige thanks to its strength in the premium segments. This trajectory and the work with KOLs have resulted in greater international recognition.
To reserve your seat at the masterclass or ticket for the grand tasting, visit the official Eventbrite page. For more information about the event or Wines of Argentina, contact Carla Castorina (ccastorina@colangelopr.com) or Amanda Torres (atorres@colangelopr.com ).
[Schedule of Events:]
Where: Consulate General of Argentina
When: Thursday, November 10, 2022

Masterclass: 11AM – 12.30PM (Presenter: Joaquín Hidalgo) **Please note that seating is highly limited for this class.
Walk-Around Tasting: 12.30PM - 3PM
# # #
About Wines of Argentina
Since 1993, Wines of Argentina has been promoting the brand and country image of Vino Argentino throughout the world. In addition, it plays an essential role in guiding Argentina's export strategy, by studying and analyzing changes in key markets: the United States and Canada, the United Kingdom, Europe, Asia and Latin America.
The organization aims to collaborate in the consolidation of Argentina among the main wine exporting countries and contribute to the global success of the national wine industry by building the "Vino Argentino" brand, raising the positive perception of the trade, opinion leaders and consumer audiences.
Visit the website, Twitter, Facebook, or Instagram for more information.
About Joaquín Hidalgo
On paper, Joaquín Hidalgo is ideally placed to be a successful wine critic: not only does he have a degree in Winemaking from the Liceo Agrícola, he also has a degree in Journalism from the National University of La Plata. Since 2003, Joaquín has been living in Buenos Aires where he writes about wine and food for several major media outlets including weekly columns for La Nación, the major national newspaper, and La Mañana de Neuquén. He is regularly heard on radio and co-founded vinomanos.com, the first mobile guide to Argentine wines. Joaquin is a Vinous Contributor for Argentina and Chile wine regions.