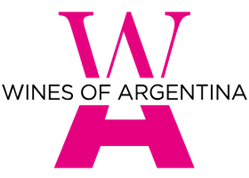 Argentine wine has much to offer that you cannot get from other wine countries.
NEW YORK (PRWEB) November 30, 2022
Wines of Argentina, the organization dedicated to promoting the brand and image of Argentine wines around the world, celebrates a successful event in New York City that introduced the new campaign–Argentina Unsurpassed–and highlighted the exceptional moment Argentina is experiencing in the wine industry.
Thanks to the region's innovation, diversity, sustainability and prestige, Wines of Argentina was able to execute an exceptional trade and media event that showcased the best wines from the region for 115 professionals on Thursday, November 10, 2022.
Wines of Argentina partnered with Vinous Wine Critic Joaquín Hidalgo, who has been the publication's South American wine critic since 2018, to host a masterclass at the Consulate General of Argentina that explored the region, diving into the country's legacy, terroir and innovative winemakers that are paving the way for a promising future for Argentine wine. Attendees explored thirteen wines from the north to south of the country from wineries.
"New York is such an amazing city and coming from Argentina to share your wine is always an honor," said Juan Pablo Murgia, head winemaker of Argento and Otronia, who highlighted the importance of communicating Argentina's efforts toward sustainability. "At Argento our goal is to lead Argentine viticulture in a sustainable way, respecting the environment and developing brands of high perceived value, marketed internationally. We work taking care of natural resources and with organic production to express and preserve the quality of our region through different varieties of grapes and wines".
Other winemakers who were able to join the masterclass both in person and virtually–including Sebastián Zuccardi (Zuccardi Valle de Uco), Thibaut Delmotte (Colomé), José Galante and Diego Morales (Salentein), Maximiliano Ardanaz (Terrazas de los Andes), Silvio Alberto (Bianchi), Estela Perinetti (Las Estelas)–presented exemplary Chardonnay and Malbec varietals as well as red blends that were rated 92 or above by Hidalgo.

1. Zuccardi Valle de Uco Fósil Chardonnay 2021 – 97 points
2. Otronia Block III & VI Chardonnay 2019 – 93 points
3. Alpamanta Campal Malbec 2022 – 92 points
4. Bodega Piedra Negra L'Esprit de Chacayes 2021 – 92 points
5. Bodega Colomé Malbec 2020 – 92 points
6. Trivento Malbec Eolo 2018 – 94 points
7. Bodegas Salentein Malbec Single Vineyard Viñedos Los Jabalíes 2018 – 94 points
8. Terrazas de los Andes Grand Malbec 2018 – 94 points
9. Bodega Catena Zapata Nicolás Cabernet 2018 – 96 points
10. Bodega Luigi Bosca Paraíso 2019 – 96 points
11. Bodegas Bianchi Gran Corte IV Generacion 2019 – 96 points
12. Las Estelas Cabernet Sauvignon, Malbec Estela Perinetti Grand Vin 2019 – 95 points
13. Tapiz Red Blend Las Notas de Jean Claude 2018 – 97 points
"The overall concept was linked to what I think are the most interesting trends and flavors from Argentina," says Hidalgo, "so, I chose wines with several profiles to deliver a terroir-driven masterclass that, hopefully, inspires attendees and shows Argentina is not a boring category. I think the region has great potential because a lot of people misunderstand what is available to them. Whether it's Malbec–which is a tricky category itself because it can represent or deliver so many styles–or Chardonnay and other whites from Argentina, which are quite unique and more concentrated because of the continental climate, Argentine wine has much to offer that you cannot get from other wine countries."
Attending trade and media were also able to dive deeper into the world of Argentine wine during the grand reception which featured 30+ producers, including:

Antigal Winery & Estates, Alpamanta, Belhara Estate, Bodega Amalaya, Bodega Argento, Bodega Colomé, Bodega Catena Zapata, Bodega Luigi Bosca, Bodega Piedra Negra, Bodegas Bianchi, Bodegas Salentein, Casarena, Clos de los Siete, Familia Zuccardi, Finca Decero, Fincas Patagónicas (Tapiz, Wapisa, Zolo), Las Estelas Wines, Otronia, Pascual Toso, Terrazas de los Andes and Trivento.
Also included in the reception area was a dedicated space for 12 Argentine micro wineries seeking importers. Sponsored by FedEx Express–who transported the wine samples, showing the commitment of the company in support of SMEs in Argentina–this space featured:

A16, Alfa Crux, Arca Yaco, Bira, Bodega Urqo, Crowdfarming.Wines, Don Rosendo Wines, Familia Miras, Finca Huella, Finca Suárez, Lui Wines and Mundo Revés.
"A true representation of a country showcases all of the producers [including those] who are making great wine and representing Argentina," says Sommelier and Wine Educator Carrie Lyn Strong. "Small producers make some of the greatest, most creative and unique wines in the world. [Whether it's] red varietals [like] Sangiovese, Petit Sirah, Petit Verdot, Cabernet Franc or Criolla, red blends with Malbec that create a beautiful expression of the terroir, or Torrentes and Chardonnay [that] shine bright as individual varietal white wines, the Argentine wine experience is exciting, enticing, delicious, complex and worth exploring."
Winemaker Estela Perinetti adds, "as a small producer, I think this was a great event to connect with the trade and media outlets and to make them aware of Las Estelas Wines. As a woman owner and winemaker with high-scoring wines, I see a lot of opportunities in the U.S. market."
Wines of Argentina remains committed to supporting all wine producers and keeping wine consumers informed of regional news. "Variable damages in certain regions and vineyard areas have been reported from late-season frost on October 31 and November 1," says Wines of Argentina President Alejandro Vigil. "Despite it being too soon to determine the precise extent of the damage, wineries and viticulturists from different productive regions have expressed their dedication to continuing the supply of grapes and wine to the markets."
For more information about Wines of Argentina and its upcoming events visit the Website, Twitter, Facebook, or Instagram.
# # #
About Wines of Argentina
Since 1993, Wines of Argentina has been promoting the brand and country image of Vino Argentino throughout the world. In addition, it plays an essential role in guiding Argentina's export strategy, by studying and analyzing changes in key markets: the United States and Canada, the United Kingdom, Europe, Asia and Latin America.
The organization aims to collaborate in the consolidation of Argentina among the main wine exporting countries and contribute to the global success of the national wine industry by building the "Vino Argentino" brand, raising the positive perception of the trade, opinion leaders and consumer audiences.