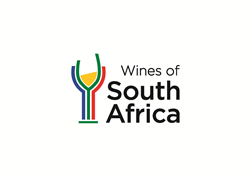 "We are grateful to President Ramaphosa and the relevant government departments for the confirmation and providing certainty, and as such we endeavor to be responsible in our actions and messaging to ensure the safety of our people." - Siobhan Thompson, CEO of Wines of South Africa
NEW YORK (PRWEB) April 30, 2020
The South African wine industry is elated to announce that the South African Government decided yesterday to lift transport restrictions on movement, from tomorrow, Friday, May 1, as part of the country's move from level 5 to level 4 restrictions regarding the Covid-19 lockdown.
This means that transport and export of wine, manufacturing and related services will be able to resume and the industry will be able to fulfill its obligations with regard to wine exports. The industry has expressed its gratitude to the government for this decision.
Minister Dr. Nkosazana Dlamini Zuma announced this during a media briefing last night (April 29), where the level 4 regulations were released.
It is the interpretation of the industry's Export Task Team that the regulations:

Permit the wine industry to do essential procurement, manufacturing (bottling, labeling and packaging) of wine under strict health and safety protocols.
Permit the transport of wine to port and airport for export and via road for export into neighboring countries.
Permit essential support services such as inspection and certification (SAWIS and DAFF). In due course SAWIS will also issue an official statement and practical arrangements.
Commenting on the announcement, Siobhan Thompson, CEO of Wines of South Africa, said, "We are grateful to President Ramaphosa and the relevant government departments for the confirmation and providing certainty, and as such we endeavor to be responsible in our actions and messaging to ensure the safety of our people."
"As an industry, we remain fully committed to implementing a safety protocol, which will effectively address transmission risks across our value chain. The safety of our workforce, customers and consumers are of utmost concern to our industry."
South African wine producers will ensure all safeguarding protocols are respected when production and exports resume. These include: due care with vulnerable employees; wearing of face masks; social and physical distancing during transport, in the workplace and during breaks; handwashing throughout the day; sanitizers available and applied correctly; regular cleaning of working areas, door handles, and all shared facilities; to act swiftly if an infection is identified and follow quarantine regulations.
About Wines of South Africa
Wines of South Africa (WOSA) is the organization representing all South African producers of wine who export their products. WOSA, which was established in its current form in 1999, has over 500 exporters on its database, comprising all the major South African wine exporters. It is constituted as a not-for-profit company and is totally independent of any producer, wholesaling company or government department but is recognized by the South African Export Council. WOSA's mandate is to promote the export of all South African wines in key international markets including the United States.