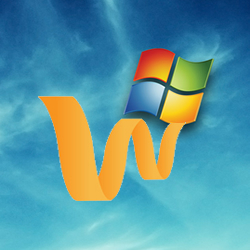 San Francisco, CA (PRWEB) April 22, 2014
The web hosting review site BestHostingForASP.NET has published an in-depth WinHost review in which they presented detailed information about the company's ASP.NET hosting price, feature, reliability, performance and technical support. The statistics on the uptime and server response speed are based on real-time monitoring.
Being a professional ASP.NET hosting provider, WinHost has released 3 plans for the demands of different sizes of websites. Named as Basic, Max and Ultimate, the plans are priced from $4.95/mo, $9.95/mo and $19.95/mo. Webmasters going through this promotional link are entitled to cut the price down to $3.95/mo, $7.95/mo and $15.95/mo respectively.
WinHost supports both quarterly and yearly billing cycles with no setup fee charged. Also, the company allows customers to upgrade or downgrade their plans through control panel at any time and provides them with a 30-day full refund guarantee which reduces loss in the case of account cancellation.
Basic, the primary plan from WinHost, comes with a large number of features that are required by either developers or webmasters with online businesses. Some of the highlighted ones are listed as following.
1) 3 GB disk space, 50 GB bandwidth, 1 MSSQL database, 1 MySQL database & unlimited domain pointers.
2) Windows 2012 with IIS 8 & Windows 2008 with IIS 7 (remote IIS management is included).
3) ASP.NET 4.5.1/ 4.0/3.5 SP1/ 2.0, MVC 5/4/3/2/1 & AJAX.
4) MSSQL 2012/2008 R2/2008 with SQL Management Studio Access.
5) Full Trust & Isolated Application Pool.
6) Visual Studio, Dreamweaver & WebMatrix.
In addition, WinHost offers a web-based control panel for account and website management. Integrated with the control panel is a 1-click installer which simplifies the installation and update of web applications including WordPress, DotNetNuke, nopCommerce, Joomla and Drupal.
To ensure the performance of customers' websites, WinHost utilizes Dell dual quad core servers with 32 GB RAM, RAID 10 disk array, UPS backup power and advanced firewall protection. Besides, the company features a 24x7 server monitoring system which guarantees that all servers run with the optimal uptime and speed.
According to the statistics at BestHostingForASP.NET, the uptime of WinHost averages 100% in the past 30 days, and the server response time averages 317ms.
In terms of technical support, the company offers assistance 24 hours a day, 7 days a week. Customers can send emails, visit the helpdesk, browse the knowledgebase or enter the community forum to get solutions and tutorials.
To learn more about WinHost, follow this link to read the full review.
About BestHostingForASP.NET
It is an independent web hosting review site specialized in ASP.NET hosting service introduction and analysis, aiming at offering reference for the selection of proper solution.