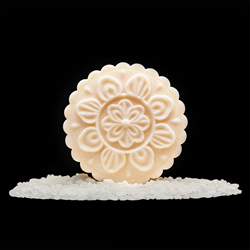 Apart from growing our legions of fans around the world, we increased our certifications solidifying our commitment to protecting the environment.
OREM, Utah (PRWEB) January 31, 2023
Viori™, an all-natural hair cosmetics brand, is committed to making beautiful change in the world, and their efforts are paying dividends. In addition to being named one of Beautytap's Top 10 Brands for 2022, it took top honors in the Best Shampoo category for its Hidden Waterfall Shampoo Bar.
Beautytap is a top resource for authentic product reviews shared by a diverse community of professional beauty experts. Click here for details.
"2022 was a banner year for Viori. Apart from growing our legions of fans around the world, we increased our certifications solidifying our commitment to protecting the environment," said Tszman Fisher, co-founder of Viori. "In Longsheng where we source our rice and work with the Red Yao tribe, we're seeing incredible changes both socially and economically. When customers use our products, they do so knowing they're making a positive difference."
*2022 Viori Highlights*

More than 650,000 customers purchased from Viori
Nearly 2,000,000 bars sold
With its sustainable packaging Viori has saved approximately 12.8 million plastic bottles from ending up in landfills (the equivalent of approximately 255 tons of plastic waste)
*Environmental Certifications*
In 2022 Viori added several certifications. Beyond its existing certifications (cruelty free, vegan), Viori is now also certified in:

Carbon Neutral: Carbon neutral measures the total carbon footprint that goes into sourcing, producing shipping and consuming Viori's products. Once this footprint is measured Viori invests in projects that help prevent carbon dioxide from entering the environment.
RSPO: The Roundtable for Sustainable Palm Oil (RSPO), prevents the palm oil industry from the destruction of our Rainforests. In March 2022 Viori became RSPO certified with 100% of our Palm Oil being RSPO certified.
Fair Trade: Fair Trade raw ingredients (cocoa and shea butter) are being used to produce Viori's soap bars. Viori pays a premium for these ingredients and has a percentage of its sales go towards community development programs for local cocoa and shea butter farmers.
*Social Impact with the Red Yao in Longsheng*

16 local jobs created
Increased local GDP by 6%
Transformed 9.9 acres of soil (40,000 sq meters) into chemical-free, all-natural farming soil
Preserved 0.6 acres (2,333 sq meters) of wild ancient tea-tree forests
Donations to local school: facility upgrades (desks & chairs)
Ongoing sponsorship of teacher's monthly salary at the local elementary school
Viori offers discounts on bundle orders and customers save 25% on subscription services. Viori's newest promotion is for Valentine's Day: Valentine's BOGO on Limited Time Offer products which include ShanLu, Teak, Peach Hibiscus, and Heirloom Tea. For more information visit Viori.com
About Viori™
All Viori™ products contain the same, ritually prepared Longsheng rice water used by the Red Yao for centuries. Viori works directly with the Red Yao to purchase their ancient rice, at a premium, to create a long-term, sustainable partnership. Viori also works with the Red Yao to initiate projects to bring about economic prosperity, ecological harmony, cultural preservation, and community wellbeing for their tribe. To learn more about Viori's mission click here.