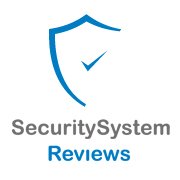 It is important for homeowners to take the necessary precautions to prevent damage to your home due to water damage this winter.
New York, New York (PRWEB) December 03, 2013
Winter weather puts homeowners at a higher risk that other times of the year, in terms of dealing with the potential of water damage. It's important that homeowners take steps heading into winter to prevent costly damage from occurring. The team at SecuritySystemReviews.com, a home security systems review site, has created a list of tips to help homeowners safeguard against water damage this winter.
1. Inspect homes for leaks. This doesn't just mean in the winter—homeowners should keep an eye out for leaks at all times of the year. Pay particular attention to areas where leaks are less obvious, such as around the water heater.
2. Inspect a home's roof and replace any loose shingles immediately. Damaged shingles should also be replaced, as quickly as possible.
3. Insulate exposed pipes to prevent freezing from occurring.
4. Maintain sump pumps well, to prevent problems if there's a flooding or severe weather event.
5. Disconnect hoses from outdoor water sources during the winter.
6. Hoses that provide water service to appliances should be replaced with steel braided hoses, because they most adequately prevent against leaks.
7. Homeowners should consider home automation systems, which can allow them to be alerted of leaks or other circumstances that can indicate a flood is possible. Automation systems are also great for keeping an eye on a home when the homeowners are away for the holidays.
8. Many of the best security systems companies offer water detection devices that work similarly to a home alarm or glass break sensor.
9. If away for vacation or the holidays, homeowners should let a trusted friend or neighbor know where their thermostat and main water shutoff valve is located. If there's no one to keep an eye on a home, it's best to turn off the water altogether.
10. Keep an eye out for snow accumulation on roofs.
11. Remove snow from places like walls and window wells.
12. Attics should be well-ventilated, to prevent the accumulation of ice dams. It's best to keep an attic around the same temperature as the outdoors.
13. Keep gutters clear of debris and leaves
14. It may be a good idea to open cabinet doors from time-to-time, or to leave them open if going on a trip, in order to let warm air surround the pipes and keep them from freezing.
About SecuritySystemReviews.com
SecuritySystemReviews.com is the leading provider of information about the home security and alarm industry. Consumers throughout the country rely on it for reviews and rankings of top companies and equipment. From Arizona security systems to Illinois security systems, all information is unbiased and provided in a user-friendly and convenient format. The site also provides consumers with valuable coupons and discount codes that can be applied to the purchase of home security systems.