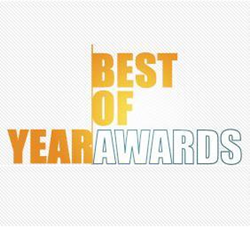 Choosing a wireless alarm system company is easy with the reviews & rankings on alarmsysystemreport.com.
Austin, Texas (PRWEB) April 18, 2014
When it comes to home protection, more and more homeowners are turning to wireless home alarm systems. These systems boost home security through radio signals that keep any home safe through technology. The homeowner can even check on the property using mobile applications and web remote access. And the best part-- these systems help save time and money on installation without compromising on quality.
But the path to protection and security is not as easy as it seems. With so many companies offering wireless systems, making a choice can be difficult. Alarm System Report is dedicated to helping any homeowner and business owner choose the right system that fits their needs. The site offers extensive reviews and blog posts that help you understand what makes each industry player different from the other.
AlarmSystemReport.com recently released the 2014 rankings for the best wireless alarm systems in the country. This is a comprehensive wireless home alarm system review that takes an in-depth look at the top companies that come to mind when searching for the best wireless alarm systems.
The site's 2014 wireless home alarm system review narrows down the home protection search to the five best systems for anyone's home: Front Point Home Security, LifeShield Home Security, Protect America, Vivint Home Security, and ADT Home Security.
AlarmSystemReport.com starts each review by enumerating the pros and cons of each home security company. Right away, the reader gets a feel whether the company might be a good candidate or not. Information about the company overview, the type of equipment used, the monitoring offered, ease of installation, customer service, and after-sales support then follow. One can expect nothing less than an honest take at every aspect of the company's performance.
The 2014 rankings is a go-to tool for any homeowner or business owner currently in search of the best wireless alarm system. Because AlarmSystemReport.com understands that purchasing a security system entails a lot of research, it aims to make the choice as easy for the consumer as possible. In fact, a read through the review is almost a comprehensive summary of all the information available in the security company's website. The only thing that remains to be done is for you to make a choice when it comes to the top alarm system that will best suit your needs.
About AlarmSystemReport.com
AlarmSystemReport.com is the site to visit when it comes to alarm system reviews. It does the dirty work by reviewing home alarm system companies and eliminating those that do not make the cut. Each review is complemented by current news and blog posts that give a truthful look at what each company has to offer. Visit AlarmSystemReview.com to get started on finding the right company for your home security needs.