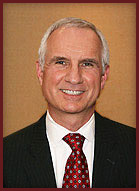 As a percentage of overall implants, there's no question that more and more women are choosing the IDEAL IMPLANT.
MILWAUKEE (PRWEB) October 30, 2018
Dr. Paul Loewenstein believes honesty is the best policy when it comes to choosing a breast implant.
"Communication is all-important. You must be forthright about what each implant can and can't do for the patient," said Dr. Loewenstein, a 34-year aesthetic surgery veteran. "We must present information in an honest and open fashion."
Dr. Loewenstein's dedication to his plastic surgery patients is just one of the reasons he achieved IDEAL IMPLANT® Premier Surgeon status, an elite recognition provided to a select group of board certified surgeons based on their extensive experience using IDEAL IMPLANT for breast implant procedures. IDEAL IMPLANT is a structured breast implant designed with a series of shells nested together, which are filled with saline. This unique structure provides a more natural look and feel than saline implants, while offering additional benefits over silicone gel implants.
Breast implants have undergone significant changes over the years, with silicone gel implants becoming the more popular option after it was allowed back onto the market in 2006, Dr. Loewenstein explained. The IDEAL IMPLANT structured implant option is now increasing in popularity due to its natural look and feel without the risk of "silent rupture" as with silicone gel implants. As a silicone gel implant rupture can only be detected by MRI, women may not know if their implant has ruptured for months, or even years. This can result in a more complex removal surgery.
Recent survey findings showed that over 98% of women reported feeling concerned about silent rupture, including many women who already had silicone gel implants. When a rupture is detected, it can result in feelings of insecurity and anxiety, as it is not known how long it has been happening, or whether it could have been detected sooner. The worry and the reality of silent rupture can have an adverse effect on a woman's overall well-being, yet too many women are not provided all of the long-term implications of their choice when choosing their implant.
Because of its unique nested design, the IDEAL IMPLANT is a "game changer," Dr. Loewenstein said. The baffled shells nested inside of each other controls the movement of the saline, which results in a more natural feel and look.
"I've had more women requesting the IDEAL IMPLANT after going to the product website," he said. "As a percentage of overall implants, there's no question that more and more women are choosing the IDEAL IMPLANT as time goes on."
About Dr. Paul Loewenstein
Dr. Paul Loewenstein, a partner in Greater Milwaukee Plastic Surgeons, has performed plastic surgery since 1982. He is board-certified by the American Board of Plastic Surgery, having recertified in 2003. He is a Clinical Assistant Professor of Plastic Surgery at the Medical College of Wisconsin. Dr. Loewenstein has served as Chief of Plastic Surgery at St. Luke's Medical Center and St. Joseph's Regional Medical Center, as well as Chairman of Surgery at West Allis Memorial Hospital.
He holds memberships in the following professional organizations: the American Board of Plastic Surgery (diplomat), American College of Surgeons, American Society for Aesthetic Plastic Surgery, American Society of Plastic Surgeons, Wisconsin Society of Plastic Surgeons, Milwaukee County Medical Society, Wisconsin State Medical Society, and the James E. Bennett Surgical Society.
Dr. Loewenstein obtained a Bachelor of Science degree from Stanford University, followed by a medical degree from Indiana University. He completed his medical residency and a plastic surgery fellowship through Indiana University Hospitals. For more information, visit http://www.drloewenstein.com/.
About IDEAL IMPLANT
Ideal Implant Incorporated is a privately held company that was founded in 2006 by Robert S. Hamas, MD, the plastic surgeon who invented the IDEAL IMPLANT. After years of dealing with ruptured silicone gel implants and listening to patient concerns, Dr. Hamas realized that women wanted a new type of breast implant—one that would combine the natural feel of a silicone gel implant with only saline inside for safety and peace of mind.
The unique design of the IDEAL IMPLANT provides a natural feel and youthful look—without using silicone gel. The IDEAL IMPLANT incorporates a series of shells nested together and two separate chambers that hold saline. Though made with standard implant materials, the IDEAL IMPLANT uses an advanced internal structure to control movement of the saline and support the implant edges to reduce collapse and wrinkling. IDEAL IMPLANT has undergone 10 years of development, testing and refinement—including contributions of clinical expertise from several board-certified plastic surgeons. IDEAL IMPLANTS were approved by both the U.S. Food and Drug Administration and Health Canada in 2014.
For more information, visit https://idealimplant.com/.