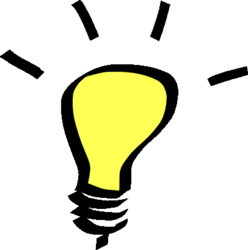 We recognize that our clients often have their whole lives -- their families' financial futures -- wrapped up in the ideas and company expansions they are looking to showcase in a business plan
U.S. Business Plan Writing (PRWEB) July 05, 2013
"Nothing is as satisfying as a great idea that becomes a tangible product and really gets the attention of the public," said Joseph Ferriolo, director of Wise Business Plans. "But idea people don't necessarily start out as business people. The difference between a great idea or product that sells OK and a smash success is often good planning and preparation."
Inventors are often not only independent thinkers but self-sufficient entrepreneurs who like to be involved in every aspect of their businesses. Ferriolo said Wise works alongside with clients to ensure that the finished product is exactly what the business owner envisions.
"We recognize that our clients often have their whole lives -- their families' financial futures -- wrapped up in the ideas and company expansions they are looking to showcase in a business plan," he said. "We honor that with complete confidentiality and the full support of a team of MBA writers and professional plan designers."
Ferriolo said seeing a great idea become a strong business is one of the joys of the job.
"Inventors and entrepreneurs are really the rock stars of American industry. We are honored and pleased to play a part in planning the future economic success of the country as we help these business owners."
Wise Business Plans (http://www.wisebusinessplans.com), staffed with professional MBA writers, researchers and financial experts, is a trusted partner for businesses across a broad spectrum of products and services. Our mission is to empower our clients to make the best possible business decisions, boost company performance and facilitate their funding success by laying the groundwork for strong businesses that excite, inspire and retain talented and exceptional employees.